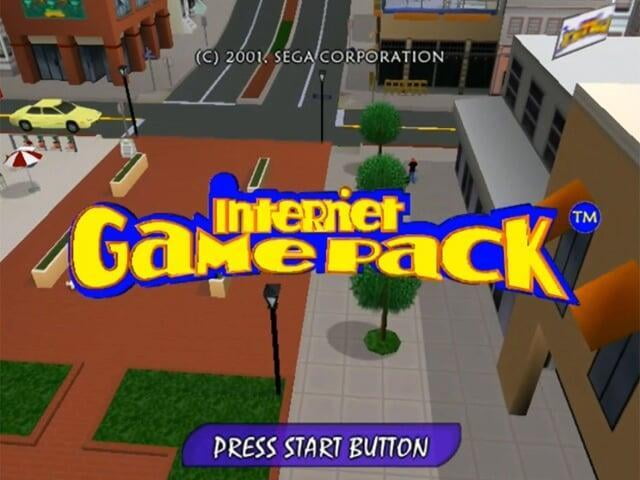 Well this is some unexpected but exciting news! A previously unreleased online Dreamcast game called 'Internet Game Pack' has been released online thanks to hiddenpalace.org. The game was was developed by Sega's own Visual Concepts studio and was originally intended as a pack-in game for a 2001 issue of the Official Dreamcast Magazine in the US. Internet Game Pack consists of a collection of parlor games including Poker, Spades, Reversi, Go, Chess, and Dominoes which can all be played online or with other players on the same console (no single-player mode is included). My theory on this game is that it was basically North America's equivalent of Planet Ring (also a Dreamcast Magazine pack-in), a game used to show off the online capabilities of the system. This is likely the reason it was never actually released. Since the game was to be included in a 2001 issue and the Dreamcast was on its way out by then, Sega no longer had a reason to promote the system's online functionality. Regardless, it's fantastic that we now get to experience it for the first time! While the game is obviously not playable online at the moment due to a lack of servers, I'm guessing it won't be long before we can. I briefly checked out the Network mode and the login screen seems identical to the other VC titles (the 2K games and Ooga Booga). This means it likely used very similar or possibly identical server software. Don't be surprised if you see this game back online in the very near future!
Here's my First Look video on the game:
If you'd like to give the game a shot, you can snag it from here. At the moment the game is only available in GDI format so you'll need an ODE or DreamShell to play it on a real Dreamcast.