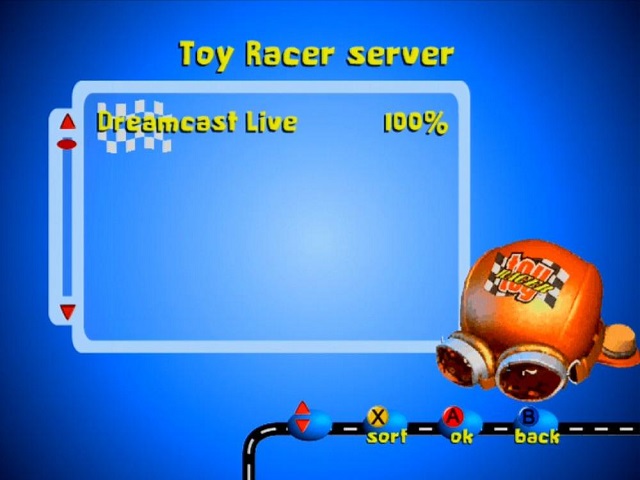 Toy Racer is no longer exclusive to owners of the pricey broadband adapter! Luke a.k.a. "Kazade" has completed his Dreamarena authentication server (at least enough so anyone can connect). This means you can now play Toy Racer online regardless of your connection method. Currently user registration doesn't work and there still may be bugs to fix, but it's working. A big thanks to Luke Benstead and Jonas Karlsson for making this happen!
If you wish to connect via dial-up, simply use 46.101.91.123 as your DNS server (this is the default DNS for DreamPi); you can set this in the Dreamcast web browser or in your Netopia/PC-DC server settings. Once connected, select any username from the list and enter anything for the password.
Why not try it out by going for a high score?