This last year has seen the online Dreamcast scene explode in popularity due in no small part to Luke Benstead's DreamPi and the many games that have been brought back online thanks to the efforts of Shuouma and Petter3k. Thanks to these amazing members of the community, we know have a total of 12 games that can be played online on our lovable little box of Dreams. So which one of these games is your favorite? Over 200 votes have been counted and tallied to find out. Here are the top 5 online Dreamcast games of 2017!
5. Worms World Party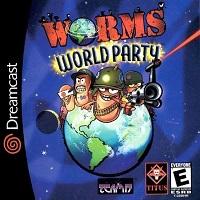 Ah Worms, they may look all slow, slimy and harmless, but unbeknownst to the clueless humans, they've been harboring weapons of mass destruction. Worms World Party is an absolute blast (literally)! My personal favorite online Dreamcast game features loads of crazy weapons, randomly generated and destructible environments, and hours and hours of explosive fun. If you're not convinced yet, let me just say one thing: banana bomb. Yes, Worms World Party has exploding fruit. How is this game not #1?!
4. Quake III Arena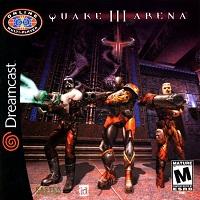 When you think of arena-based first-person shooters, Quake III Arena is likely to be one of the first games to pop into your head. Whenever you want to frag your friends online, this is the game to play. Following the tradition of the Quake series, Quake III features hellish arenas, a variety of high-powered weapons, and extremely fast-paced action. The game features both a deathmatch mode as well as capture-the-flag for those of you wanting a little more out of life than just blowing stuff up. Currently Quake III Arena is the only game in town when it comes to online first-person shooters on the Dreamcast but in the future it may have some competition.
3. ChuChu Rocket!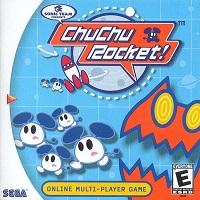 ChuChu Rocket is a special one as it's credited with being the first truly online console game. Being first doesn't always mean being the best, but apparently Sega did an admirable enough job to rocket this one into third place! Who knew that directing rodents into a rocket ship could be fun? The concept for this game is about as simple as it gets with players only having one move at their disposal: placing arrows on the ground. Despite this, the game manages to be a very fun, frantic, and fast-paced online puzzler that will keep you on your toes at all times.
2. Alien Front Online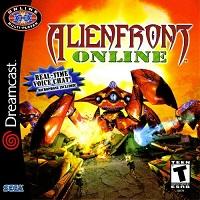 Alien Front Online was just brought back online in December and it's already become the second most popular online game on the Dreamcast! Is it really that surprising though? I mean, what's more fun than blowing up Earthlings with a variety of weapons fired from a giant robotic alien spider? Well, apparently slaying a dragon in the middle of a volcano but only by 2% according to the poll. Not only that but it's also one of the very few online games to support voice chat via the Dreamcast's microphone accessory. Real-time trash talking AND robotic alien arachnids?! That's a recipe for awesome if I ever heard one!
1. Phantasy Star Online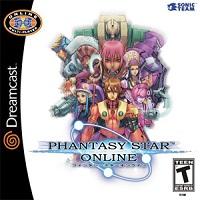 Is anyone surprised? Anyone at all? Nope. Guess not. Phantasy Star Online was most popular online Dreamcast game back in its hayday and it looks like nothing has changed. Unlike most other games were you can easily see everything there is to see on your first day playing, PSO has a lot of long-term appeal. With multiple character classes, a huge variety of weapons and items to collect, three different game modes, and downloadable quests, this online RPG has plenty of content to keep you engaged. There's a reason why this game still maintains a large player-base over 15 years after its initial release.
And there you have it! Those are your top 5 online Dreamcast games of 2017! Do you agree with this list? If you had to make this list, what would your top 5 be? Let me know in the comments down below. Now if you'll excuse me, I'm off to slay some dragons and blow up some stuff with my arsenal of bananas.