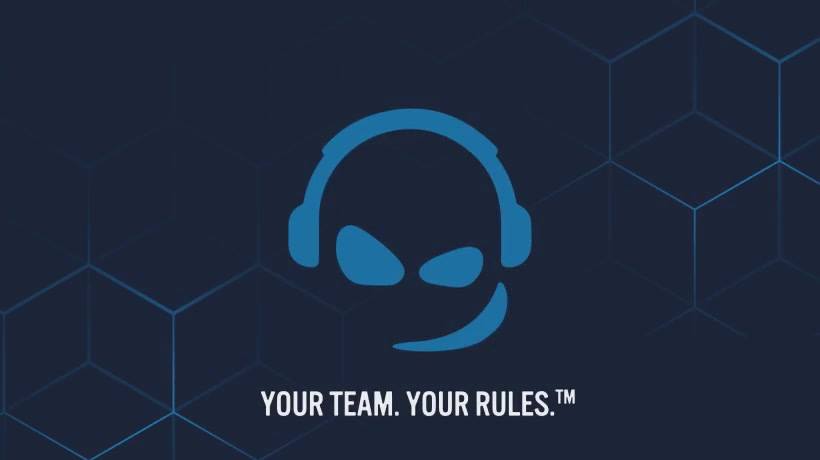 Dreamcast Live is now hosting its own TeamSpeak server! For those of you who are unfamiliar with TeamSpeak, it's a very popular text and voice chat client that's been around since 2001. As someone who is a stickler about getting the original 1999-2002 online Dreamcast experience, TeamSpeak seemed the perfect fit as the official communication platform for Dreamcast Live.
I know a few of you have asked in the past for a Discord but this worked out to be the better solution for an overarching communication platform for online Dreamcast gaming. The ability to host the server myself is a big plus and it also has quite a few advantages over Discord including superior voice quality, a lighter and faster application, far less bandwidth usage (which leaves leaves more of that precious speed for getting the best possible connection in DC games), more customizability, better privacy, and no sign-up/e-mail required. Oh and did I mention it's the official voice solution for eSports? Being part of the Dreamcast community automatically means you're a pro gamer so need I say more? Hehe.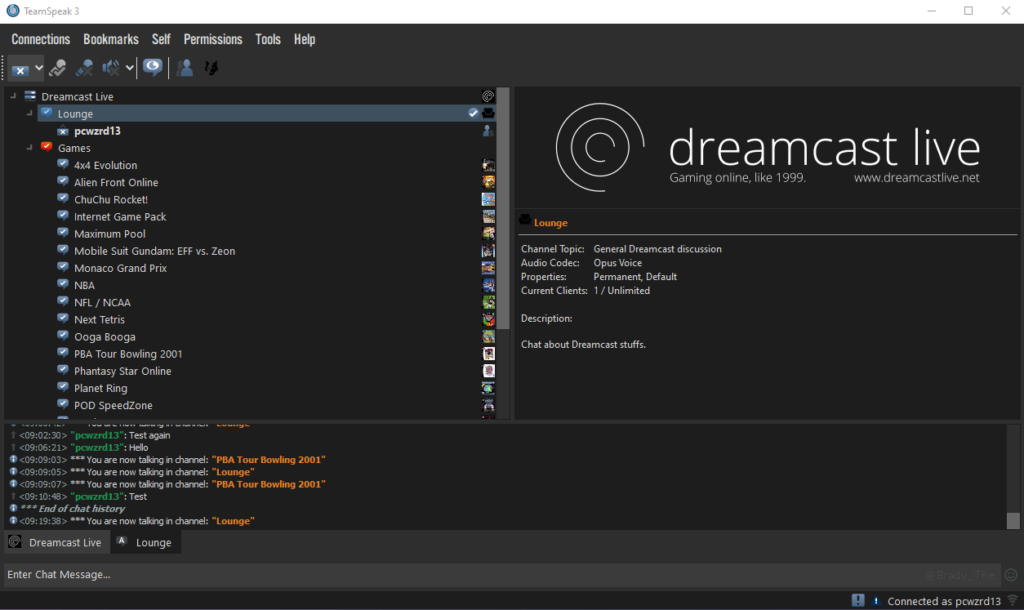 Obviously the majority of online Dreamcast games have ways to communicate in-game but there are a few that don't have chat outside of the lobby, which is where this will inevitably come in handy. Of course for those of you who like to use voice chat, this could certainly enhance your Dreamcast online gaming experience. This isn't a requirement though, so if you're the quiet type, you can easily mute the mic and just use the text chat.
If you'd like to join in, simply download and install the TeamSpeak client for your platform of choice and enter dreamcastlive.net as the server address when prompted. Once online, you can immediately start chatting away in the main "Lounge" channel or move to any of the pre-made game channels when you're ready for some multiplayer action. You're also free to make your own temporary sub-channels if you only want to chat with a specific group (you can do this by right clicking on any channel and selecting the option to create a sub-channel).