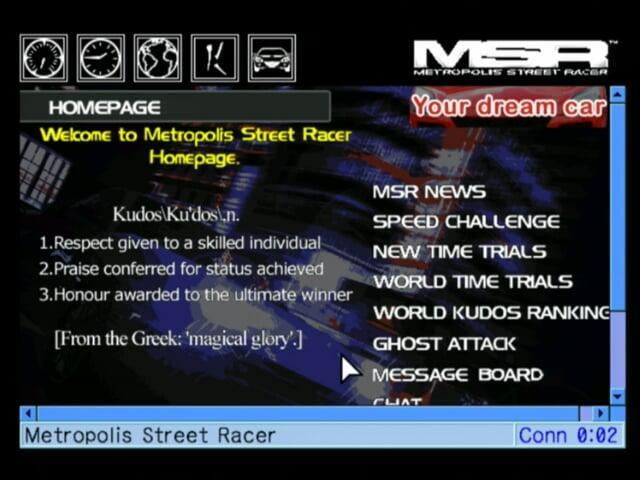 The website for one of the Dreamcast's best racing games, Metropolis Street Racer, has been restored thanks to the work of Jial and Roareye! This one is quite exciting as this was a game that had just about as fleshed-out of an online feature-set as you could have short of having online multiplayer. While you can't race other players in real-time, you can still challenge them by racing their ghosts in time trials and competing in the Kudos world rankings. This is all very well implemented into the game with the ability to create a time trial ghost right from the Internet option on the main menu. I expect the ease of use and sheer popularity of MSR will make this the most popular game so far to compete in online leaderboards. I know I'll certainly be on there…. down towards the bottom.. keep scrolling….little farther…yup, there I am!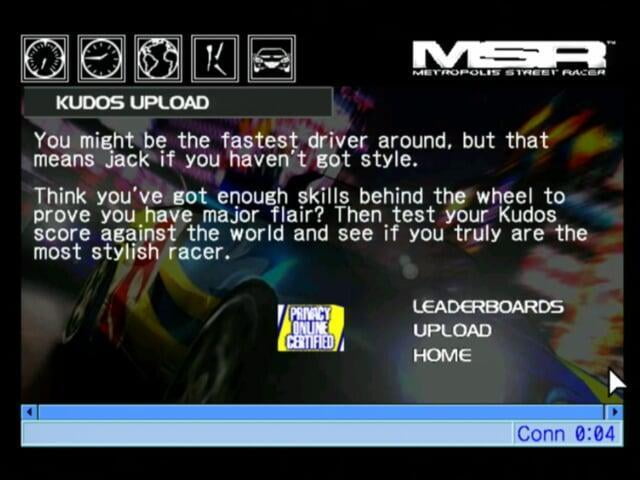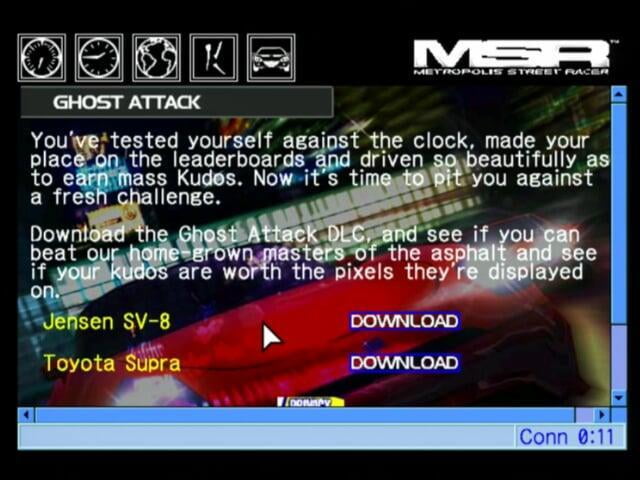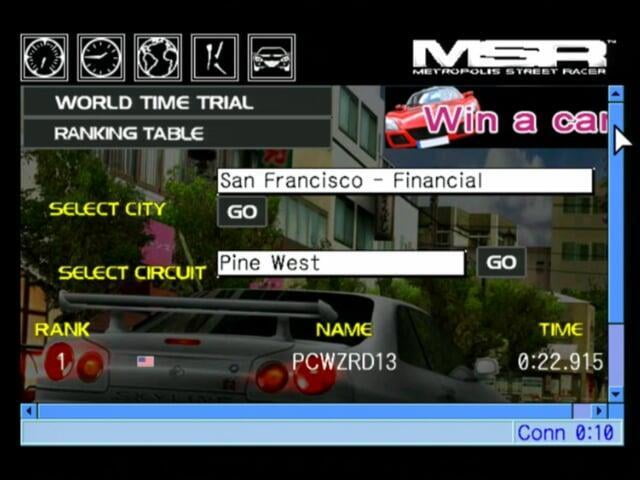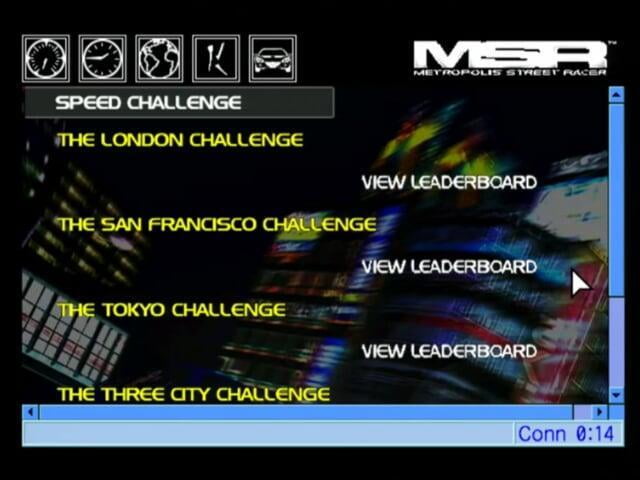 If you'd like to check out the website yourself, just boot up the game, select the "Internet" option from the main menu and hit "Launch Browser". DreamPi users will automatically be redirected to the new website but if you're using another dial-up connection method, you'll need to make sure your DNS is set to 46.101.91.123. To upload time trial ghosts or compete in the leaderboards, you'll need to log in using a SegaNet account. If you don't have one already, you can sign up here.
A huge thanks to Jial who did the coding for the leaderboards and database and Roareye for the website coding!