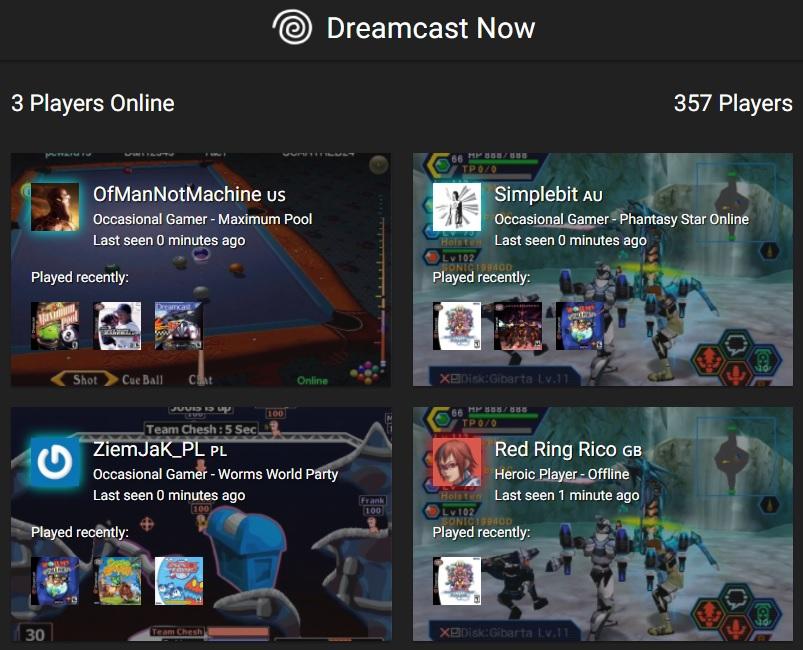 Dreamcast Now is one of the best features of DreamPi, bringing Dreamcast all the modern features you'd expect from services such as PSN and Xbox Live buddy lists. The Dreamcast Now experience is now (no pun intended) getting even better! Kazade has recently added some new features and improvements. Here's the full list:
Recently Played Fix – Recently played games now correctly reports the last three games played.
Country Flag – Player's country flag (or country code on certain platforms) now shown to the right of the username.
Player Ranks – Player ranks have returned! The player rank is shown below the username. This will change depending on how often the player is online.
Last Seen – The last time the player was online is now shown below the online status.
Missing Images Fixed – Images for certain games that were missing have now been added.
dreamcast.online now redirects to the correct full URL dreamcast.online/now.
These new features are just the beginning so expect to see a lot more in the future!