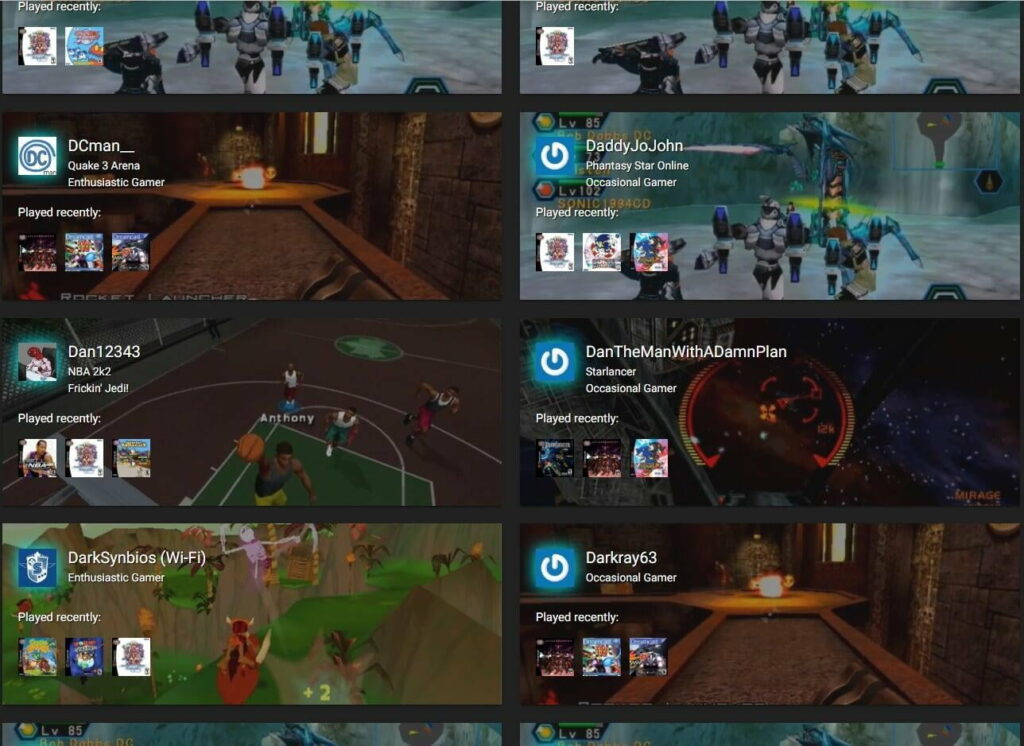 This is a historic day my friends! The number of DreamPi users is now over 2,000 (2,051 to be exact) according to Dreamcast Now! Sure, that number includes some duplicates due to separate Wi-Fi / Ethernet profiles and most likely some old profiles left over from when users have upgraded to newer Pi models but that's still a crazy impressive number. Kazade first blessed us with DreamPi in October of 2015 which means we've gained approximately 500 players per year or 1.36 new players every day! 
I remember back in 2012, when I first started Game Night., I was lucky when I got one other player to join. This was largely due to how difficult it was to get online then. Your only choices were real dial-up or a PC-DC server. PC-DC servers were way too complicated to set up for most and considering landline phone service had been largely replaced with cell phones, not many people were willing to shell out monthly fees for both the phone service and dial-up; that and the fact that there were only a grand total of five games you could play online, it wasn't all that enticing for most. Fast forward to 2015 when we were first introduced to DreamPi, a fantastically simple way of getting online compared to all other methods on offer. Little did Kazade know that it would blow up (figuratively and in a good way of course)! Adoption of DreamPi wasn't crazy fast at first but slowly the regular players started replacing their old setups and new players started to trickle in. 
There was still one more obstacle in the way though, the dreaded line voltage inducer. Due to the fact that the average Dreamcast player has no soldering or electronics skills, this deterred a lot of people from jumping on the DreamPi train. I decided to take it upon myself to fix this in 2016 by opening the Dreamcast Live Shop where you could buy pre-built line voltage inducers. I also released my first DreamPi tutorial video that same year which explained the setup process in the simplest manner possible. With the biggest obstacle removed, DreamPi adoption started to take off!
Then there were the games, at this point in 2016 there were still only seven games that could be played online: Phantasy Star Online, Quake III Arena, Starlancer, 4×4 Evolution, Maximum Pool, Toy Racer, and Planet Ring. This was about to change in a big way though as in June of 2016, the legendary Mr. Jonas Karlsson a.k.a. Shuouma brought us what would be the first of many game server revivals, ChuChu Rocket!. 
This would be just the beginning as over the next few years Jonas would triple the amount of online Dreamcast games on offer! This was undoubtedly responsible for getting many new players into the fold as "There are barely any games to play online!" would no longer be a valid complaint.
And here we stand today folks, with over 2,000 DreamPi users. A number that keeps growing every day. Maybe 6 billion players isn't much of a stretch after all. A huge thanks goes out to everyone involved in making this happen. Shu, Kazade, jial, and petter3k just to name a few. What an amazing community to be a part of! Here's to another 2,000!