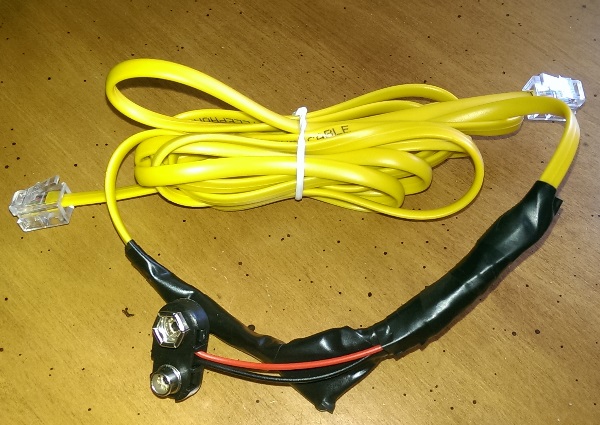 The Dreamcast Live Shop is now open for business! I created this new section of the site mainly to sell line voltage inducers that I've built but more stuff may be added in the future. The line voltage inducer seems to be the main obstacle that turns people off from getting online with DreamPi and I wanted to remove that obstacle to make it as easy as possible. If you're interested in purchasing one, you can send an email pcwzrd13@dreamcastlive.net. They're only $10 with free shipping to anywhere in the US (email me for a shipping quote if you're in Canada). Currently I'm only selling them within North America but if I get enough interest, I may consider shipping some international. PAL Dreamcast modems require dual 9v battery connectors so I would have to make a new batch specifically for PAL regions. If you're outside the US, please email me or leave a comment to let me know you're interested.
I'm also considering making some AC adapters that could plug into the 9v battery connector and eliminate the need for batteries. These would be about $6 extra. If you're interested in something like this, please let me know.
Update: I've added an optional AC adapter that plugs into the battery connector on the line voltage inducer. This would be $6 extra and ships free with the line voltage inducer. The one pictured is just a proof-of-concept I built with a spare AC adapter I had lying around. The final product will look a bit cleaner.