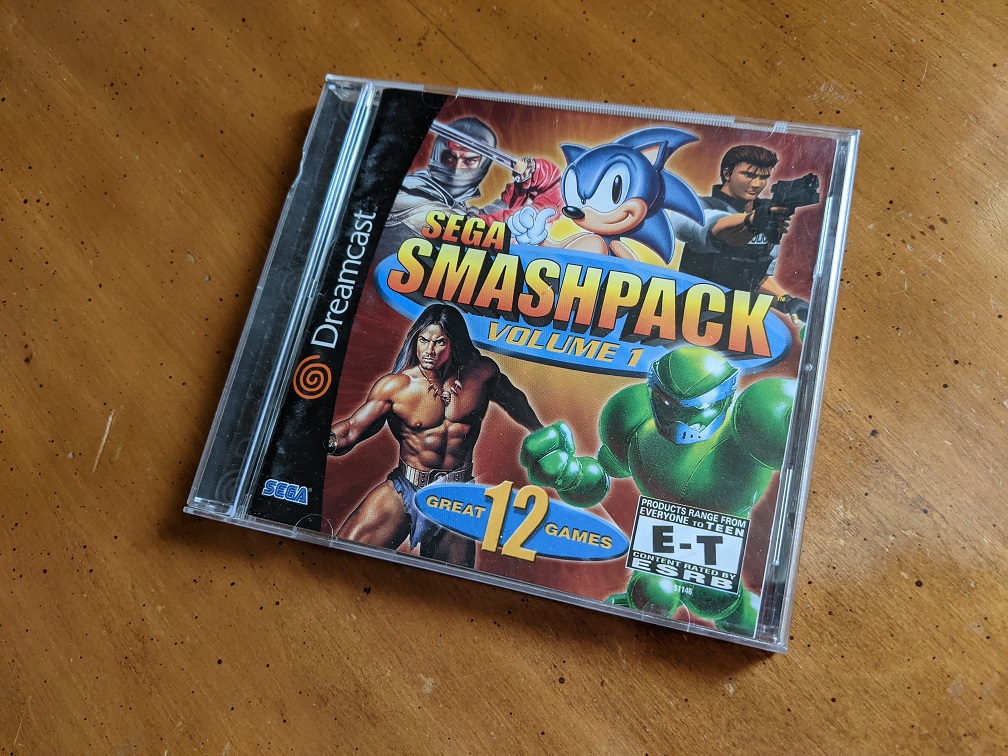 Get ready for the biggest giveaway EVER! This month I'm giving away not 1, not 2, not 3, not 4, not 5, not 6, not 7, not 8, not 9, not 10, not 11, but 12! Count them! 12 games! 12 Sega smash hits on one GD-ROM! That's right, this month's giveaway is a copy of Sega Smash Pack Vol. 1! As you all know, I generally only give away online games here on Dreamcast Live and this one is no exception. Well, maybe a bit of a stretch. In addition to the 10 Genesis games and Virtua Cop 2, this compilation also includes Sega Swirl. While technically not an "online multiplayer" game, it does have a bit of a hacky online component in the form of "E-Mail Challenge" where you can compete with up to three other players through the magic of e-mail. It does take a bit of extra work to get it set up via DreamPi but it's a very fun way to experience this addictive puzzler with other players.
If you'd like to enter for a chance to win, simply leave a comment below and make sure you include a valid email address in the "Email" box. Just for fun, let me know what Genesis game in this collection is your favorite. The winner will be chosen one week from today (December 17th). Good luck!
Update: The winner has been chosen! Congratulations to dinolord!