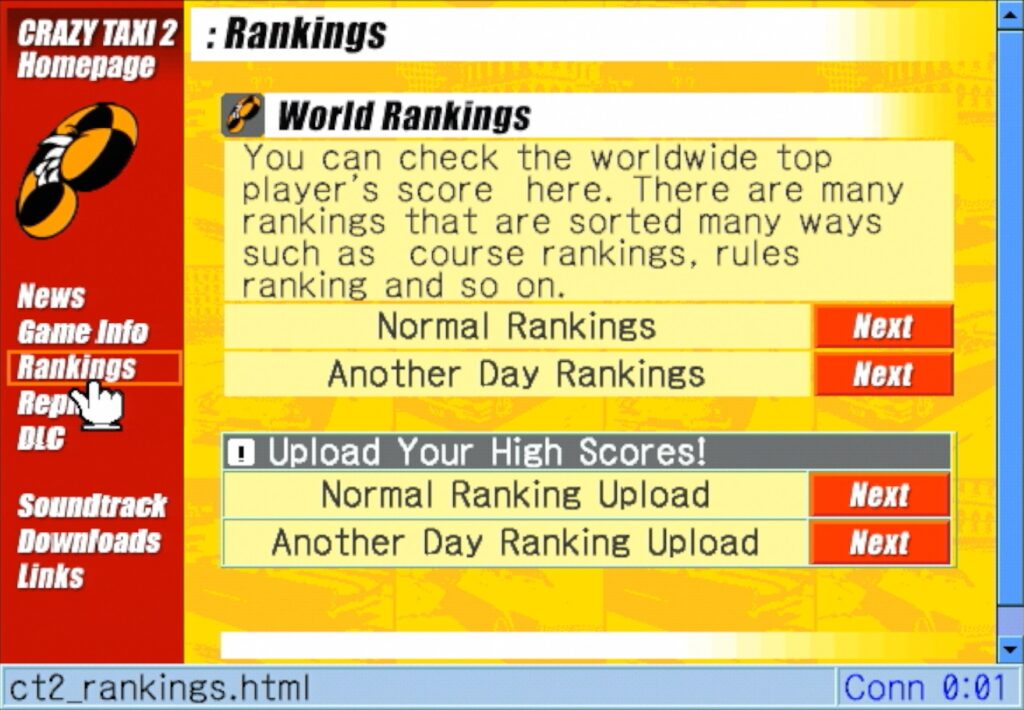 The World Rankings feature on the Crazy Taxi 2 website has been officially restored thanks to the awesome work of Xiden over at Dreamcast-Talk!
"I'm very happy to announce Crazy Taxi 2 Leaderboards are back online! This has been a personal project of mine for quite some time and I'm glad to say its finally finished! This brings the Crazy Taxi 2 Online features 100% back online! As usual please let me know of any bugs you come across on the site."
If you'd like to upload your own high scores, just go to the "Internet" option from the main menu of the game. DreamPi users will automatically be redirected to the new website but if you're using another dial-up connection method, you'll need to make sure your DNS is set to 46.101.91.123. To upload a high score, you'll need to log in using a SegaNet account. If you don't have one already, you can sign up here.
Users of the broadband adapter can participate in the rankings as well by visiting the BBA Portal page via a Dreamcast web browser.
Huge thanks to Xiden for his hard work getting this feature back up and running! If you need to report any issues or just want to personally thank Xiden yourself, you can do so at the link below.