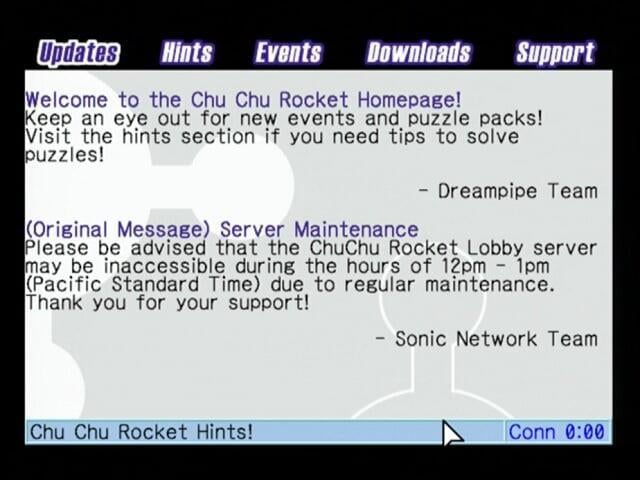 It seems reviving the Dreamcast websites has become infectious! Hot on the tail of Jial's recent revival of the San Francisco Rush 2049 website, veteran community member Xiden has restored the website for ChuChu Rocket!. I should note that this site had been restored previously by Dreamcast-Talk but it is now 100% complete and available directly from within the game. Sadly the ChuChu site doesn't have any rankings but you can still peruse through some hints and download official DLC. It may not be as full-featured as the sites for other Dreamcast titles but it's still great to be able to browse it in its original form. This is that last piece of the puzzle (see what I did there?) to make ChuChu Rocket! fully functional again with now both the online multiplayer and website fully working again.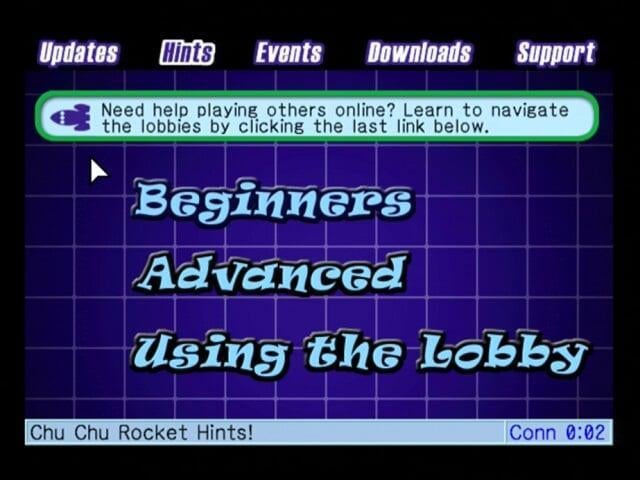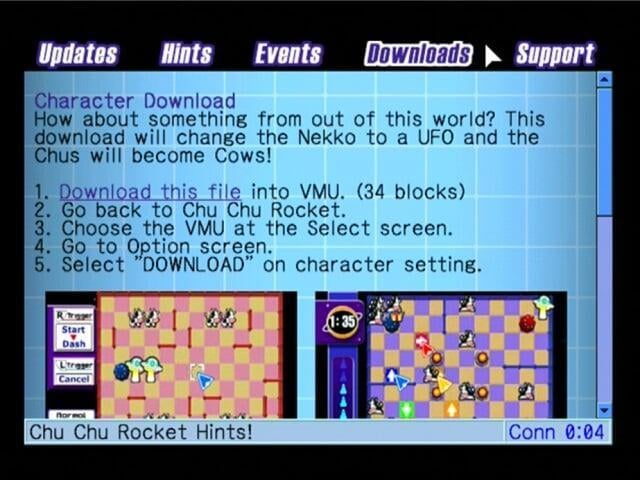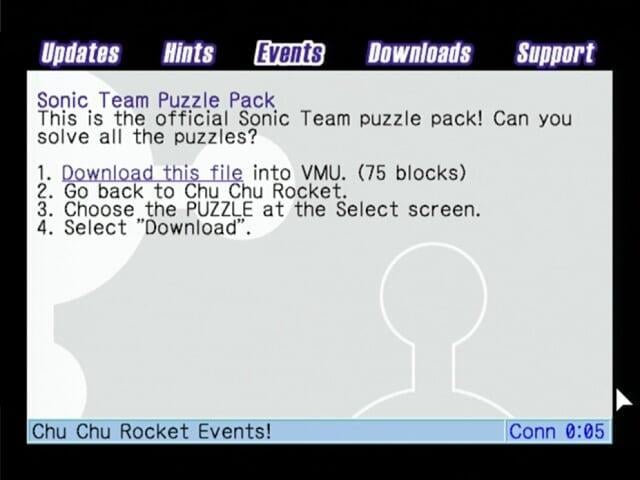 If you'd like to check out the newly-restored website yourself, just pop in your ChuChu Rocket! disc and select the "Homepage" option from the main menu. DreamPi users will automatically be redirected to the new website but if you're using another dial-up connection method, you'll need to make sure your DNS is set to 46.101.91.123.
A backup of this website can be found on the Website Backups section of Dreamcast Live as well.
A big thanks goes out to Xiden for restoring the site and of course Dan from DreamPipe for hosting it!