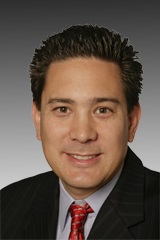 I recently found out that the CEO and founder of PlanetWeb, Ken Soohoo, passed away on March 29th, 2016 and wanted to pay a small tribute to the man whose company supplied the web browsers for the Dreamcast in North America.
Founded in 1996, the California-based PlanetWeb was a company that specialized in creating software that brought internet functionality to devices like DVD players, video phones, TV set-top-boxes, and of course, video game consoles.
The company first partnered with Sega to bring a web browser to the Sega Saturn to be used in conjunction with the NetLink accessory. Most famously though, PlanetWeb was responsible for developing the web browser that was supplied with all Dreamcast units sold in North America. Starting with Web Browser 1.0 upon the release of the console on September 9th, 1999, the browser was renamed to PlanetWeb starting with version 2.6 all the way up to PlanetWeb 3.0 which was released in 2001. The last iteration of the browser was only sold online and added support for Flash 4.0, JavaScript, 128-bit encryption, and the broadband adapter.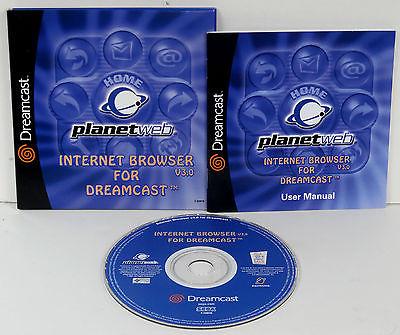 PlanetWeb continued to provide support for the web browser well after the discontinuation of the Dreamcast in 2001. They even maintained the web browser's home page, dreamcast.planetweb.com, all the way up to 2010. The website went down for a few months at the end of 2004 but eventually fixed thanks to Ken and a couple other employees who took the time to bring the server back up. Here's a statement from Ken explaining the outage:
"Hi Dreamcast Users,

I appreciate all the thanks for the return of the dreamcast.planetweb.com site, you're welcome.

As a bit of trivia, you may want to know that the reason the site went down was that it crashed — its hosted on a dual processor PIII 500Mhz VA Linux box, a little old, and it was the second of two duplicate servers to crash. Over the last few years its also been hacked a number of times as well, causing it to be not quite "perfect".

Since about July 2003, Planetweb's been focused on software in other areas, not Internet, and not Consoles. We've also had large staff cuts, so there's not many of us left. So to be honest, we were not sure if anyone would have time to pull the server and try to bring it back to life! That's why we did not commit to bringing it back on-line.

Long story short, a couple of us did find the time this week, and hopefully it will stay healthy for a long time to come. The server's name is "knuckles"…

Thanks,
Ken"
It's very rare that a company will stand by their products well after they stop producing them. Ken was well liked in the Dreamcast community and even made accounts on Dreamcast forums to interact with members of the community. I challenge you to name one other CEO that has taken the time to do something like that. Even though I and many others never got to know him personally, I think this is a good indication of the kind of man he was. Thank you Ken for your dedication to your company's products and to a small community of Dreamcast users. You will be missed.