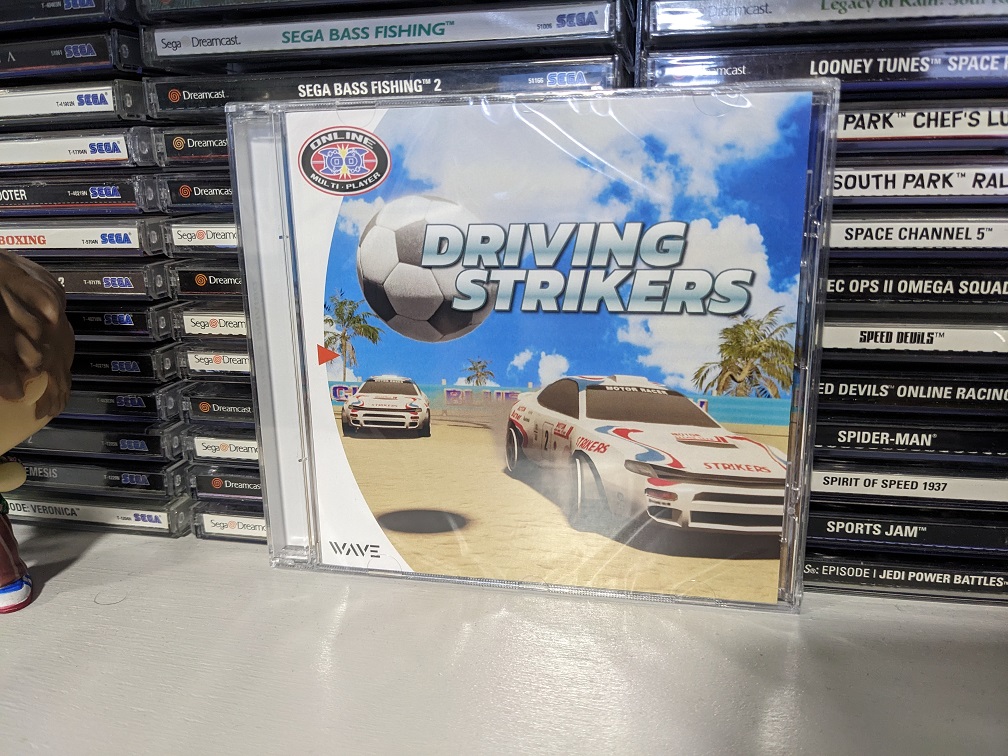 Fans of free things rejoice! It's time for another fantastic giveaway! This time we have a very special item up for your possible winnage (that's a word, right?): a copy of the newly-released Driving Strikers! For those of you who have been way out of the loop, it's essentially a top-down vehicular soccer game which was clearly inspired by Ooga Booga's Boar Polo mode, or possibly that new-fangled Rocket League game but I think it's much more likely the former. In any case, it's a great bit of fun to play, especially in multiplayer, which is possible in both offline and online varieties! Yes indeed, this is the first Dreamcast indie game to support online multiplayer (via both modem and BBA), not only with other Dreamcast players but also with players on PC via Steam! How cool is that?!
The winner of the giveaway will receive both the physical and digital versions of the game, so whether you prefer to play your games via the original GD-ROM drive or from an ODE, you'll be all set to go!
If you'd like to enter for a chance to win, simply leave a comment below and make sure you include a valid email address in the "Email" box. Just for fun, let me know what kind of online indie game you'd like to see come to the Dreamcast next. The winner will be chosen one week from today (September 17th). Good luck!
Update: The winner has been chosen! Congratulations to Shane C.!