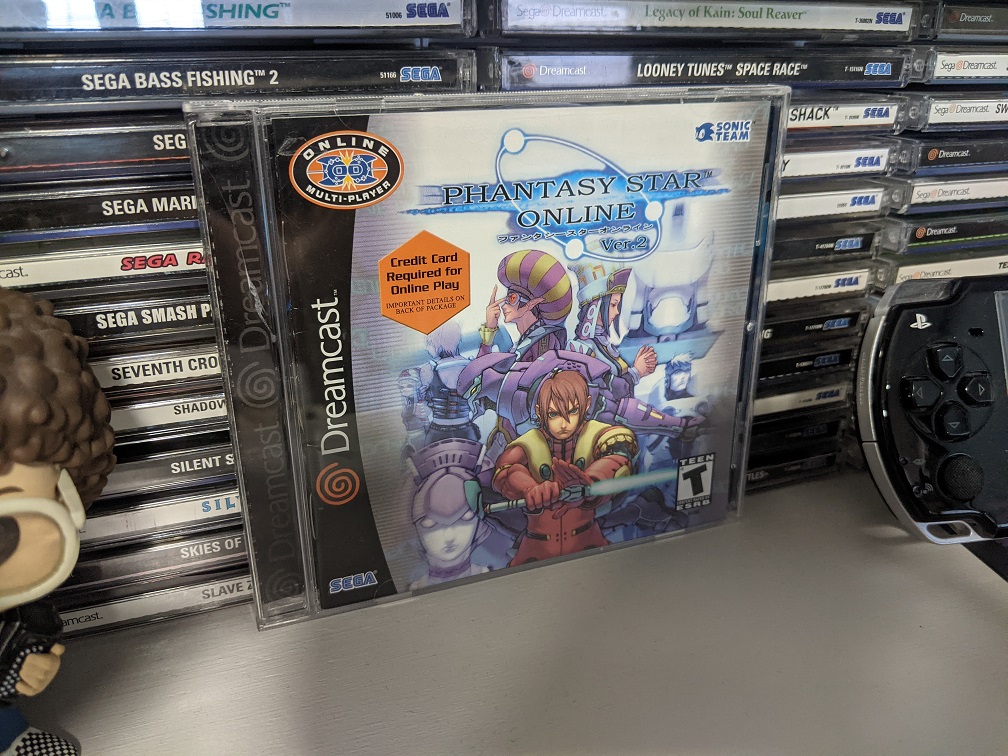 It's time again to give away some free stuff! Up for grabs this month is a copy of Phantasy Star Online v.2! I don't think I really need to go into detail about what this game is. If you're browsing this site, I think there's a good chance you know about it. If not, I really can't fathom a guess as to how you wandered onto this webpage. Feel free to tell me in the comments though. Regardless, if you've been playing this game online by errr… "alternate means", maybe you've been pining to get yourself an honest-to-goodness complete copy of the game with your very own serial number and key. Well here's your chance!
If you'd like to enter for a chance to win, simply leave a comment below and make sure you include a valid email address in the "Email" box. Just for fun, let me know how long you've been playing Dreamcast online (or if you haven't yet, what are you waiting for?!). The winner will be chosen one week from today (September 17th). Good luck!
Update: The winner has been selected! Congratulations to Tangt!