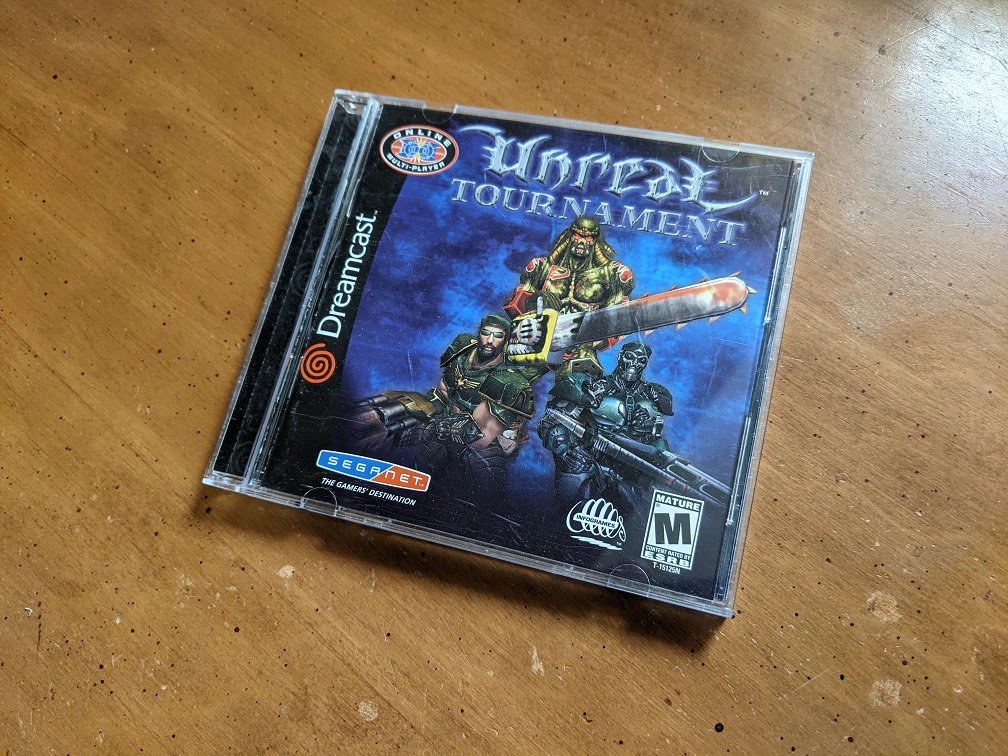 This giveaway is Unreal! No, seriously, it really is! This month's giveaway prize is a copy of Unreal Tournament! Sure, it may not be the greatest version of the game as far as performance goes but that's fine because it's on the world's greatest console, which automatically makes it the best version! Trust me on this, I know what I'm talking about. I know I said this last time I gave away a copy of this game three years ago but one day the Dreamcast UT servers will be brought back to their full glory and we shall once again be able to experience the best version of this game online!
If you'd like to enter for a chance to win, simply leave a comment below and make sure you include a valid email address in the "Email" box. Just for fun, let me know what your favorite control scheme for first-person shooters is. Single stick, dual sticks, twin sticks, keyboard/mouse, Wiimote/nunchuck, Pop 'n' Music controller? The winner will be chosen one week from today (September 17th). Good luck!
Update: The winner has been chosen! Congratulations to Marcos Andreotta!