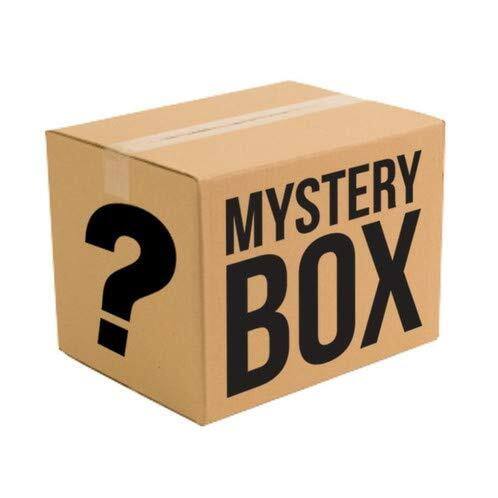 As most of you know, Dreamcast Live is always keeping up with all the latest trends. Being hip with all the current happenins, I hear that "mystery boxes" are all the rage with the kiddos these days. That being said, I've decided to scrap the normal routine this month of giving away something known and give away something unknown! A mysterious box filled with Dreamcast-related goodies! How exciting is that?! Alright fine, it's nothing to do with the latest trends. I just have a whole bunch of Dreamcast stuff that I don't want and figured I could get rid of said stuff by throwing it all in a box and shipping it off to some poor sucker…. I kid, I kid. Don't worry, just because I don't want it doesn't mean it isn't good! There'll be some good stuff here! Trust me! 😉
If you'd like to enter for a chance to win this box of mystery, simply leave a comment below and make sure you include a valid email address in the "Email" box. Just for fun, let me know what you hope will be in the box. The winner will be chosen one week from today (September 17th). Good luck!
Update: The winner has been chosen! Congratulations to Jonathon who has won his second giveaway this year! What luck!