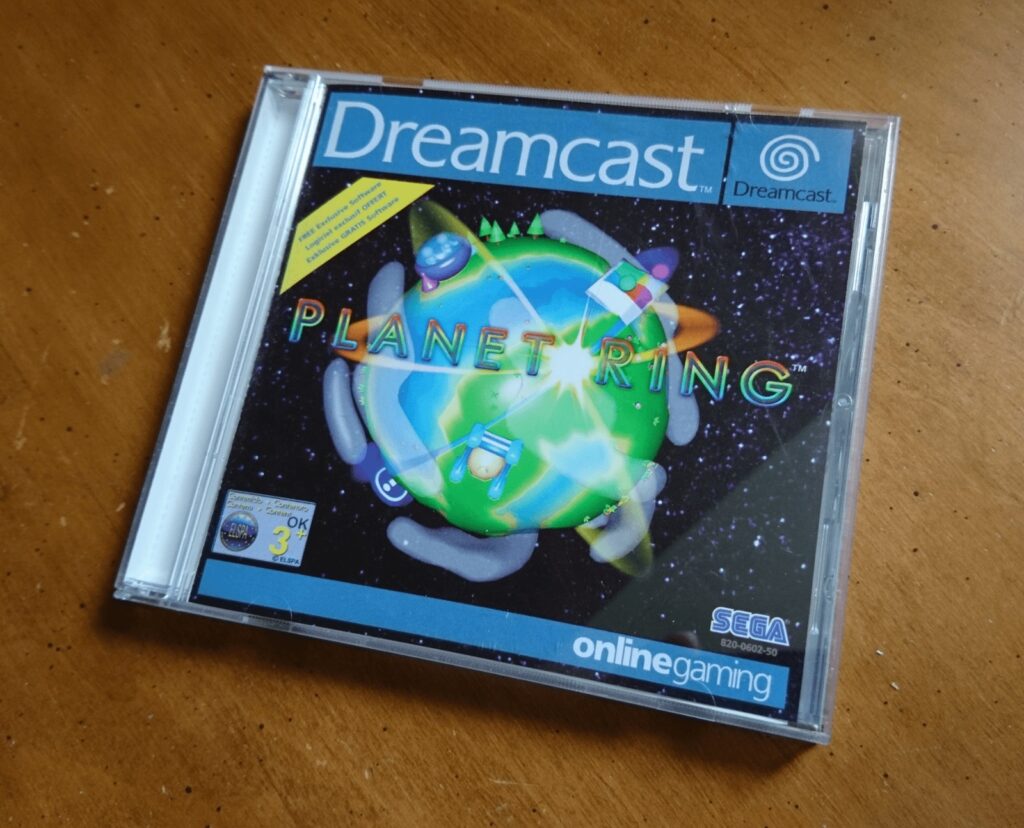 It's giveaway time again! This month I'm giving away a copy of the PAL-exclusive Planet Ring! Planet Ring is a self-described "online amusement park" which consists of 4 "mini attractions". These attractions include a crazy racing game, a Battleship clone, a physics-based ball / land manipulation game that's hard to describe, and a fantastic maze game called Dream Dorobo. Dream Dorobo alone is worth the price of admission (see what I did there?); it utilizes the Dreamcast microphone perfectly allowing one player to guide the other through a dark maze of enemies and bags of cash. Overall Planet Ring is a very fun and unique experience that everyone needs to try, and here's your chance to try it for free!
If you'd like to enter for a chance to win, simply leave a comment below and make sure you include a valid email address in the "Email" box. Just for fun, let me know what the most unique game you've ever played is. The winner will be chosen one week from today (September 17th). Good luck!
Update: The winner has been chosen! Congratulations to Roomba!