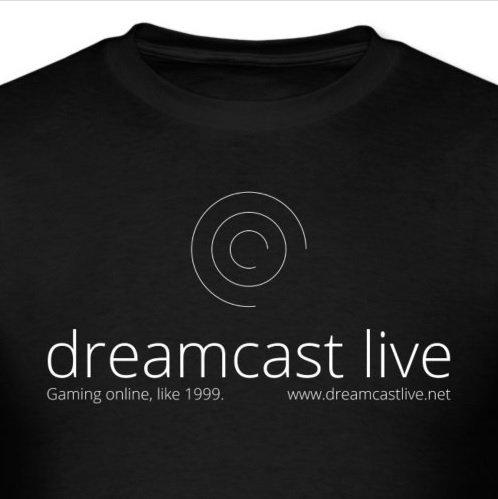 Who wants a free item of clothing?! If you said yes to that question then you'll be happy to hear that this month I'll be giving away a Dreamcast Live T-Shirt! This trendy t-shirt tells the world that you still play online like it's 1999 (I guess technically 2000 would be more accurate but that doesn't sound as good. Get over it!)!
If you'd like a chance to own one this amazingly stylish t-shirt, simply leave a comment below and make sure you include a valid email address in the "Email Id" box. The winner will be chosen one week from today (September 17th). Good luck!
Update: The winner has been chosen! Congratulations to Jako!