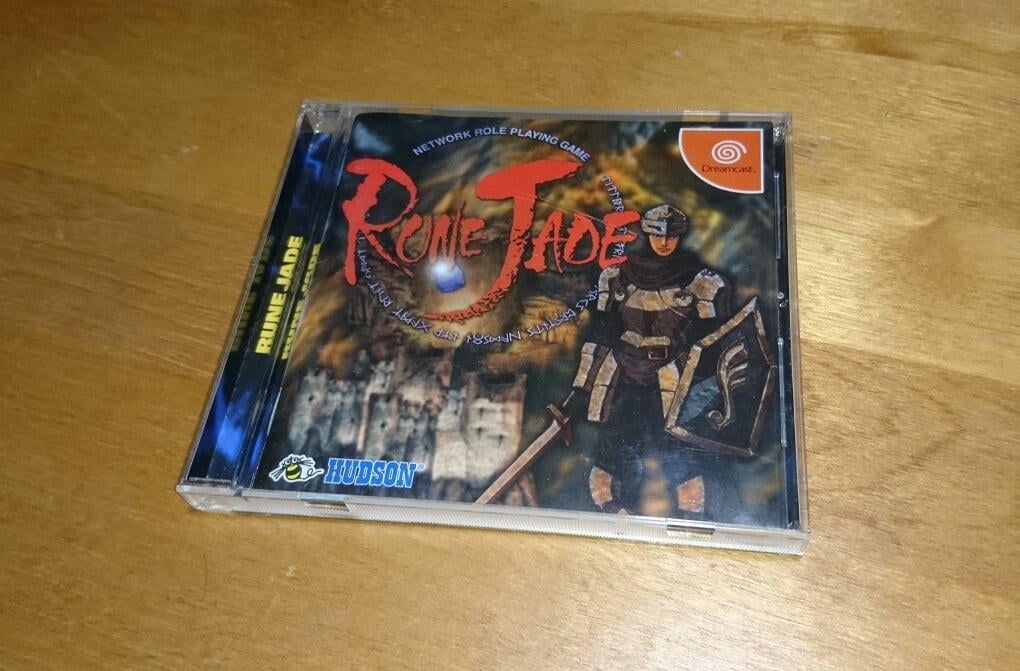 Pssst! Hey you! Yeah you! Guess what time it is? It's giveaway time of course, and I've got a piece of gaming history to give away! The very first online RPG on a console! You'd be forgiven to think that it's a copy of Phantasy Star Online but the taker of this title is actually the Japan-exclusive Rune Jade by Hudson Soft. Released on August 24th of 2000 in Japan, four months prior to the release of PSO, it had the honor of being the first-ever online multiplayer RPG on a game console. Rune Jade is a Diablo-style dungeon crawler in which you could either play offline all by your lonesome or online with up to 3 other players. While at the moment you'll be stuck crawling these dungeons on your own, you never know what the future could hold. Having played quite a bit of the game myself, I can tell you that it's a very solid entry into the dungeon-crawling genre. While it's a bit difficult to navigate without having a basic grasp of the Japanese language, it's definitely playable with the help of something like Google Translate and a smartphone camera.
If you'd like to enter for a chance to win, simply leave a comment below and make sure you include a valid email address in the "Email" box. Just for fun, let me know what your favorite dungeon crawler is. The winner will be chosen one week from today (October 17th). Good luck!
Update: The winner has been chosen! Congratulations to Erik Seasons!