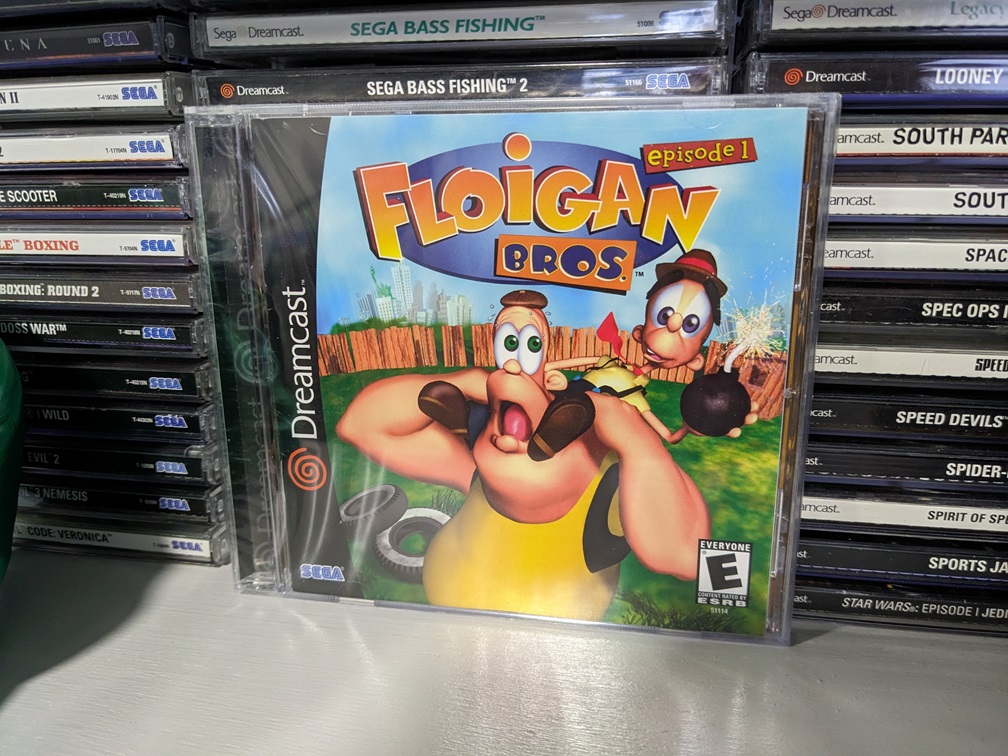 Righto, it's time for another giveaway! This month I thought it would be fitting to give away a copy of Floigan Bros. Episode 1 considering the recent revival of its online features and that's exactly what I'm going to do! This isn't just any old copy though! Oh no! This is a brand new one! It's minty, it's sealed, and it's fabulous!
If you'd like to enter for a chance to win, simply leave a comment below and make sure you include a valid email address in the "Email" box. Just for fun, let me know if you plan to take the game out of its seal if you happen to win it or if you'd rather display it in a laser-protected display case in the middle of your living room. The winner will be chosen one week from today (November 17th). Good luck!
Update: The winner has been chosen! Congratulations to Mike B!