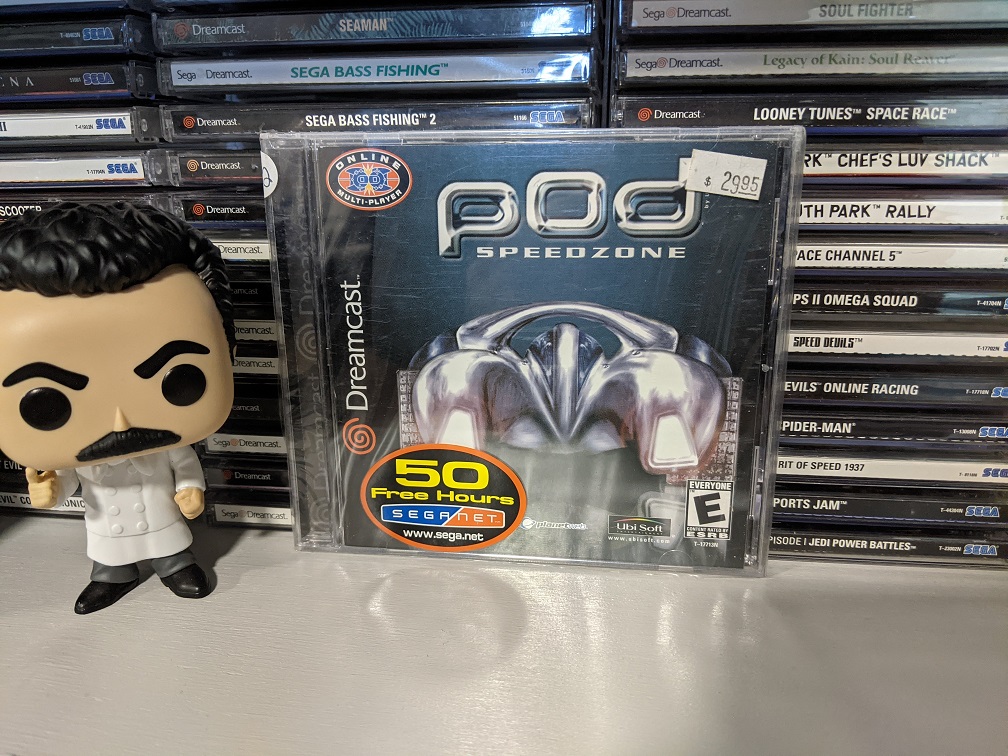 Do you smell that? That's the scent of a brand-new Dreamcast game! In this month's giveaway, you have a chance to win a sealed copy of POD SpeedZone with 50 free hours of SegaNet! Alright, so the latter may possible be expired but hey, give Sega a call and maybe they'll compensate you with a free Sonic plushie or something. SegaNet trial memberships aside, you're getting a nice copy of a solid online racer. Definitely one of the more underrated online games in the Dreamcast's library. Supports both dial-up and broadband to boot!
If you'd like to enter for a chance to win, simply leave a comment below and make sure you include a valid email address in the "Email" box. Just for fun, let me know how what online game you wish people played more of (PSO is not a valid answer! ;-)). The winner will be chosen one week from today (November 17th). Good luck!
Update: The winner has been chosen! Congratulations to DarkSynbios!