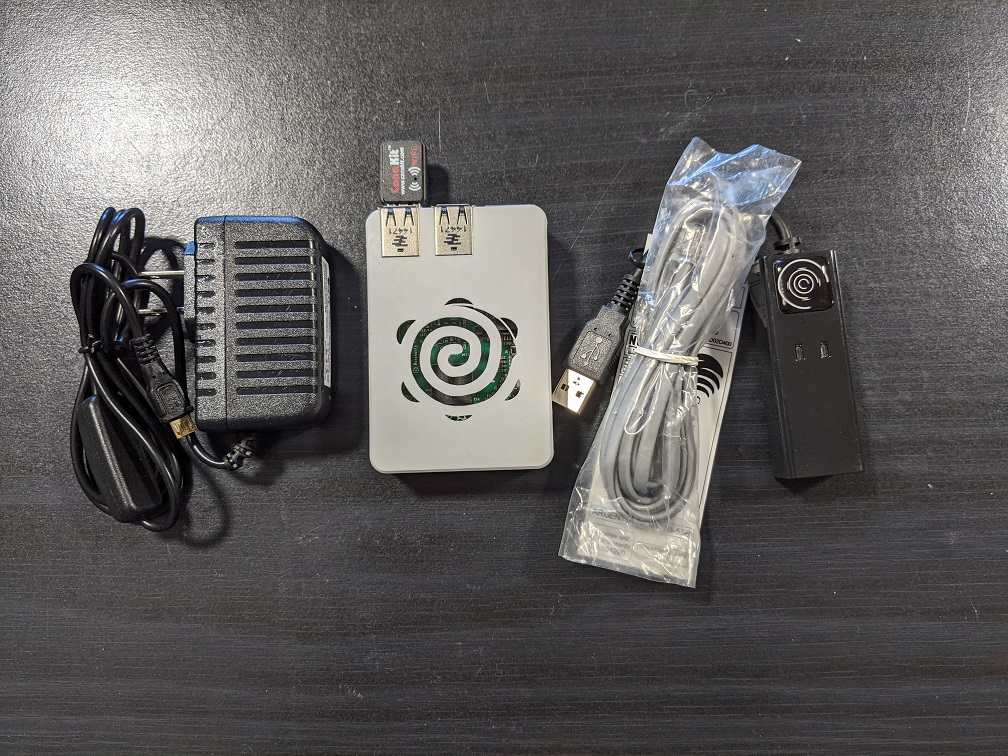 Well folks, it's getting to the end of the year and into the season of giving, and I think that calls for a big giveaway! How would you like to get your Dreamcast connected to the internet, free of charge?! That's right, this month I'll be giving away a free DreamPi kit! The plug-and-play DreamPi kit includes everything you need to play over 20 online multiplayer games on real Dreamcast hardware! Included in this kit will be a Raspberry Pi 2, Wi-Fi adapter (so you can connect via ethernet or wireless), SD card with the latest version of the DreamPi software, power adapter, and all the necessary USB modem / line voltage inducer hardware required to connect your NTSC or PAL Dreamcast.
Entering this giveaway is a bit different than normal. I'll be using the same system as the broadband adapter giveaway that I did a while back. Just take a look at the Gleam widget below for all the details on how to enter. Good luck!
Update: The winner has been chosen! Congratulations to Mikko Hänninen!
DreamPi Kit Giveaway