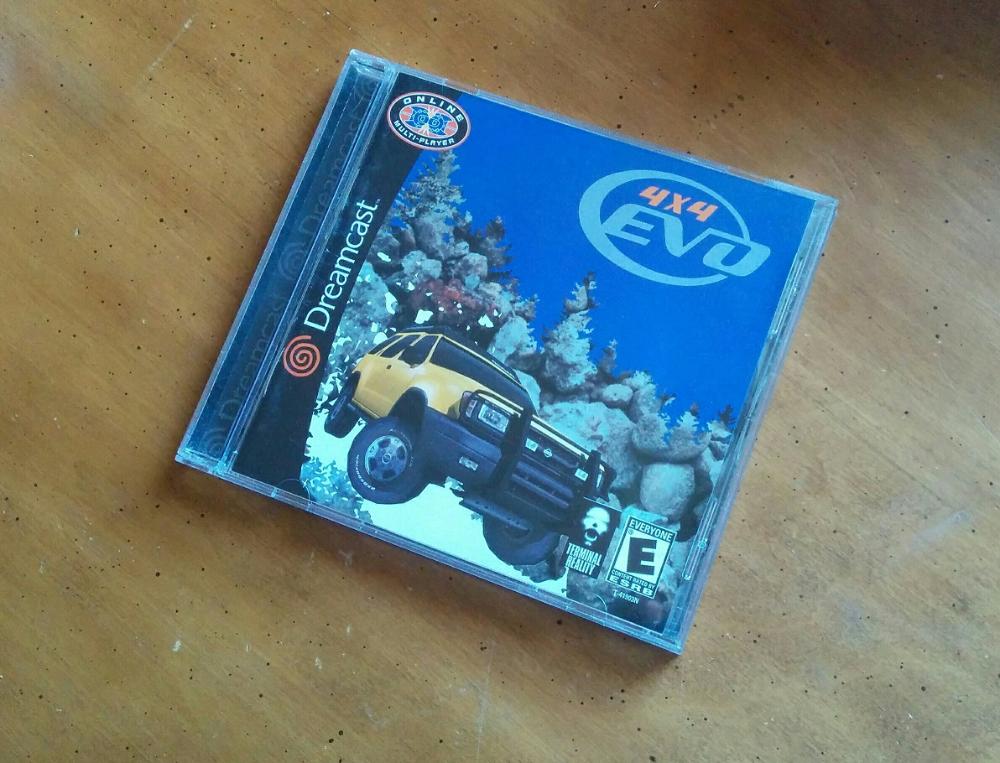 Hey you! Yeah, you! The person that likes free stuff! Take a look at what we have here. It's a cost-free copy of 4×4 Evolution! This off-road racer is a bit of a hidden gem on the Dreamcast. While the somewhat floaty feel of the racing takes some getting used to, the game's huge variety of tracks, weather conditions, and car customization makes this game a winner. But heck, I'm not sure why I'm trying to sell you on it since it won't cost you a penny (if you happen to win it that is)! 
If you'd like to enter for a chance to win, simply leave a comment below and make sure you include a valid email address in the "Email Id" box. Just for fun, let me know what your current favorite Dreamcast online racer is. The winner will be chosen one week from today (November 17th). Good luck to ya!
Update: The winner has been chosen! Congratulations to Starwalker!