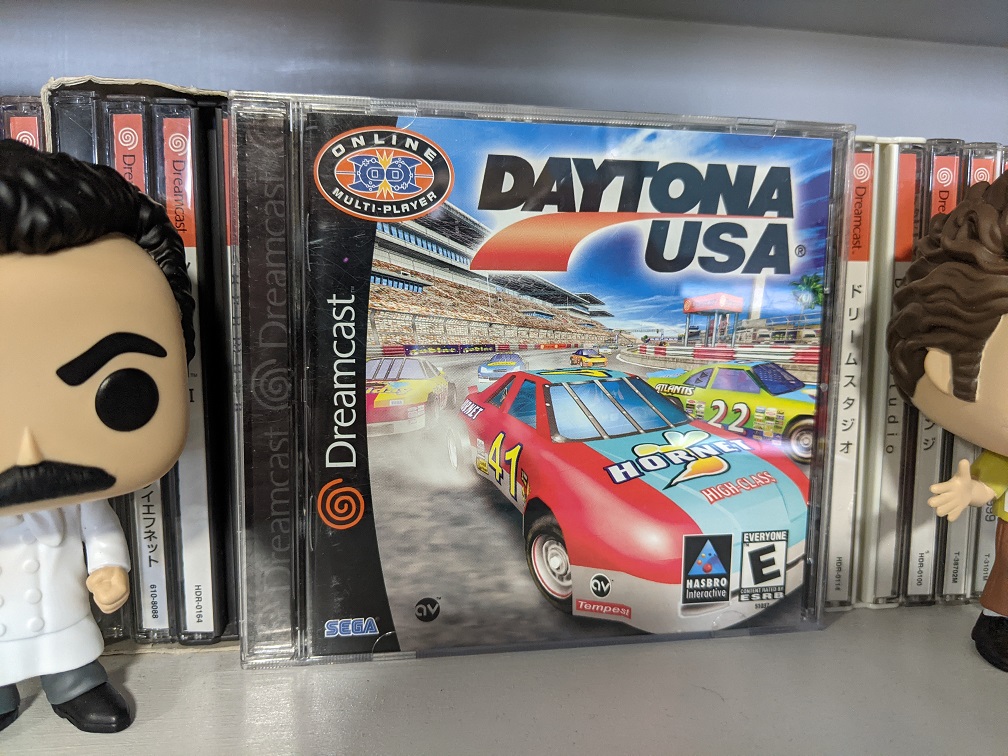 Get ready race fans! It's time for another giveaway and this time it's for a copy of DAYTONAAAAAAA!!! USA…. errrr…. Daytona USA. Sorry. *ahem* I don't think there's much of a reason to go into detail on what this game is. I'm sure most of you are familiar with it, unless you've been living under a rock on Ragol. Undoubtedly a lot of you are clamoring for some online multiplayer action with this one. Hopefully one day that'll be possible once again, but for now, you can at least own a copy and be ready for when that day comes.
If you'd like to enter for a chance to win, simply leave a comment below and make sure you include a valid email address in the "Email" box. Just for fun, let me know what racing games from other consoles you wish were ported to the Dreamcast. The winner will be chosen one week from today (May 17th). Good luck!
Update: The winner has been chosen! Congratulations to Mikko Hänninen!