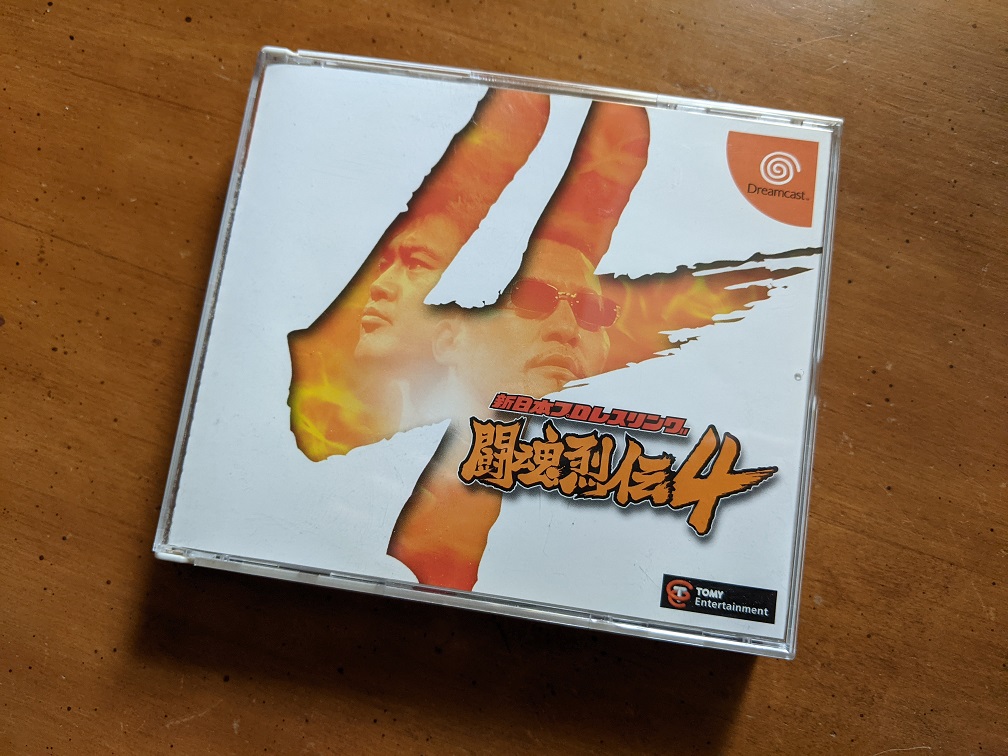 Another fabulous prize is up for grabs! This month I'm giving away a copy of Toukon Retsuden 4: New Japan Pro Wrestling! I've only played this game briefly myself so I can't comment too much on it but just imagine wrestling, except it's in Japan. Mind = blown right? Of course I wouldn't be giving it away if it didn't have an online mode. Toukon Retsuden 4 sported 2-player online matches back in the day. Maybe some day in the future, if you have a problem with a fellow Dreamcast fan, you'll be able to take it to the ring and settle it Japanese-Dreamcast-wrestling-style!
If you'd like to enter for a chance to win, simply leave a comment below and make sure you include a valid email address in the "Email" box. Just for fun, let me know if you've played any wrestling video games before and if so, what your favorite is. The winner will be chosen one week from today (May 17th). Good luck!
Update: The winner has been chosen! Congratulations to John C!