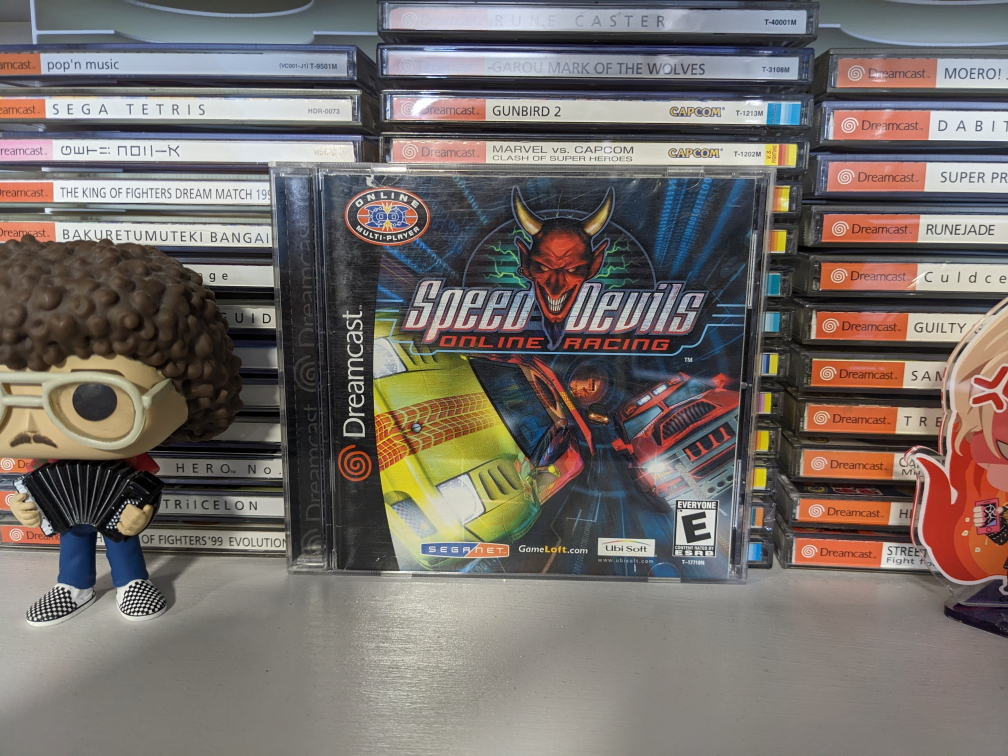 Do you know the four prophecies? If not, you better brush up on them in case you win this month's giveaway for a copy of Speed Devils Online! One day, one day we'll be able to play this game online again and gamble away all our money and/or vehicles with up to 4 other players. In the meantime, everyone needs to own a copy of this game in preparation of that glorious day. While I can't quite afford to give everyone a copy, I can at least send one to one of you lucky individuals.
If you'd like to enter for a chance to win, simply leave a comment below and make sure you include a valid email address in the "Email" box. Just for fun, let me know how what your real-life dream car would be. The winner will be chosen one week from today (March 17th). Good luck!
Update: The winner has been chosen! Congratulations to DarkSynbios!