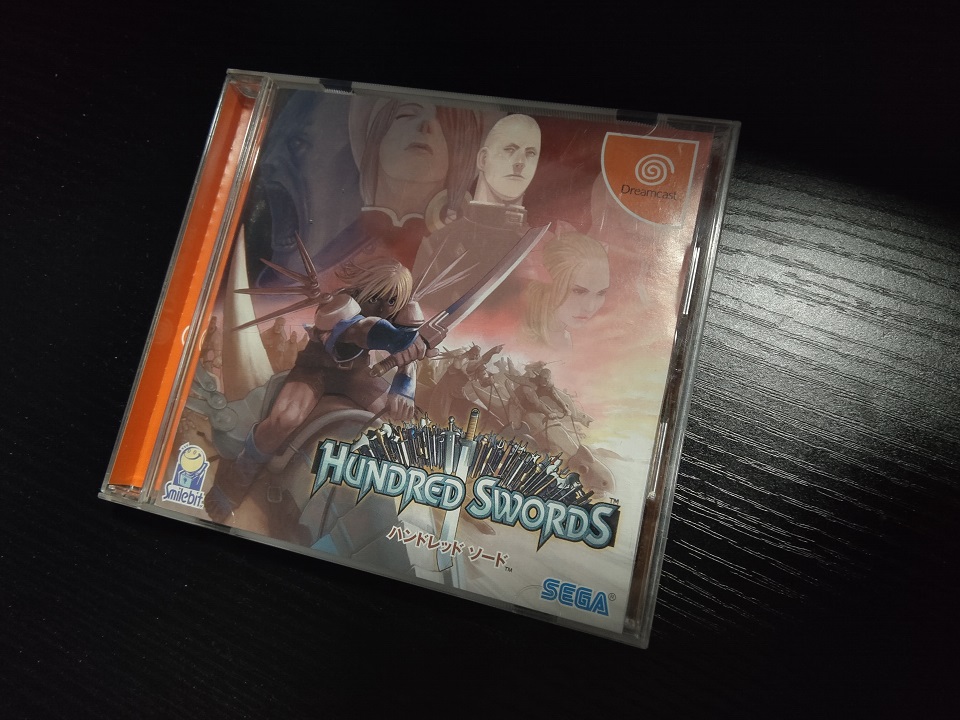 If you're a fan of sharp pointy things, have I got a giveaway for you! This month's prize is a hundred swords! Oh sorry, my mistake, it's actually Hundred Swords the Dreamcast game, not one hundred real swords. I apologize if you were already planning a sword-dueling party for 100 people in your head.
I really don't know a whole lot about this game, as I haven't played it myself, but I do know it's a real-time strategy game that was exclusive to Japan. It also featured online play with up to 4 players. In the little research I've done on it, the game appears to have used a derivative of the Phantasy Star Online server so I think there's a good chance we'll see this one back online one day. Maybe in the meantime someone can work on getting it translated as I'm sure it might be a bit tricky to navigate for non-Japanese speakers (readers?).
If you'd like to enter for a chance to win, simply leave a comment below and make sure you include a valid email address in the "Email" box. Just for fun, let me know what Japanese Dreamcast game you'd most like to see translated. The winner will be chosen one week from today (March 17th). Good luck!
Update: The winner has been chosen! Congratulations to 5GUY!