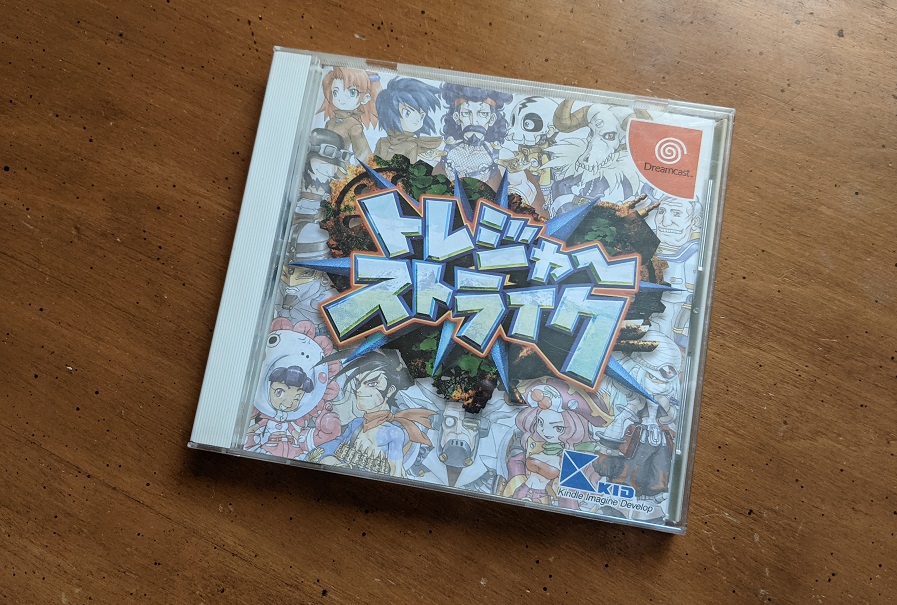 It's time for another giveaway and this time I've got a real treasure for you! It's a copy of the Japan-exclusive Treasure Strike! This is a game that I actually don't own myself so I'll be a bit jealous of the winner of this giveaway. Having not played it, I'll try my best to explain the game from what I've read. Treasure Strike is sort of a Power-Stone-esque battle game where the goal is to find a specific treasure which is locked away in one of the chests that are scattered around the level. You're not the only one looking for this treasure however, which means you'll be fending off rival treasure hunters while you're searching for keys and opening chests. You have various weapons at your disposal to help you fend off your foes, including guns, melee weapons, and mines. The first hunter to find the treasure wins the match.

The game sounds like a ton of fun and of course it has online multiplayer! Up to 4 players could compete online back in the day. Hopefully one day the servers will be brought back for this, but for now you can still enjoy the single player campaign and local multiplayer modes.
If you'd like to enter for a chance to win, simply leave a comment below and make sure you include a valid email address in the "Email" box. Just for fun, let me know what Japanese-exclusive Dreamcast game you would have loved a western release of. The winner will be chosen one week from today (March 17th). Good luck!
Update: The winner has been chosen! Congratulations to Chris!