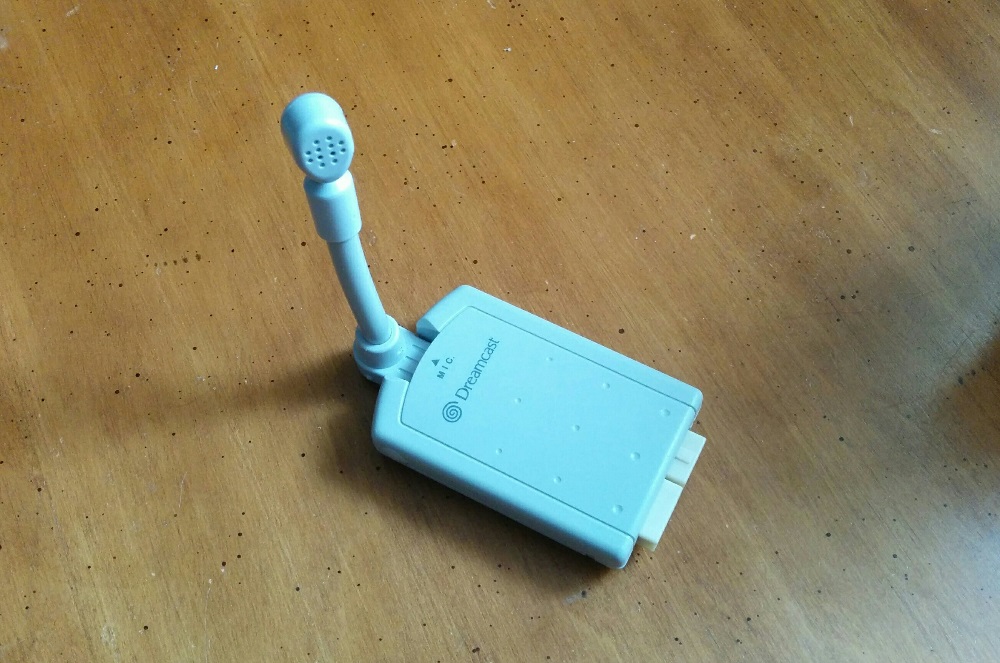 Do you like to talk? Do you like to talk to people? Do you like to to talk to people and also happen to like free things? If you answered yes to one or more of these questions then this is the giveaway for you! This month I'll be giving away a Dreamcast microphone! While not used by many games released outside of Japan, it's definitely a cool accessory to own, especially if you play online and own Alien Front Online or Planet Ring. Using the voice chat in these games is a very cool experience and really shows how far ahead of its time Sega's last console was. Maybe in the future it will be useful for some of the Japanese-exclusive online games as well. Just imagine having a riveting conversation with someone over a rousing round of Mahjong! Now that's the stuff!
If you'd like to enter for a chance to win, simply leave a comment below and make sure you include a valid email address in the "Email Id" box. Just for fun, let me know what your favorite Dreamcast accessory is. The winner will be chosen one week from today (March 17th). Good luck!
Update: The winner has been chosen! Congratulations to SuperChris!