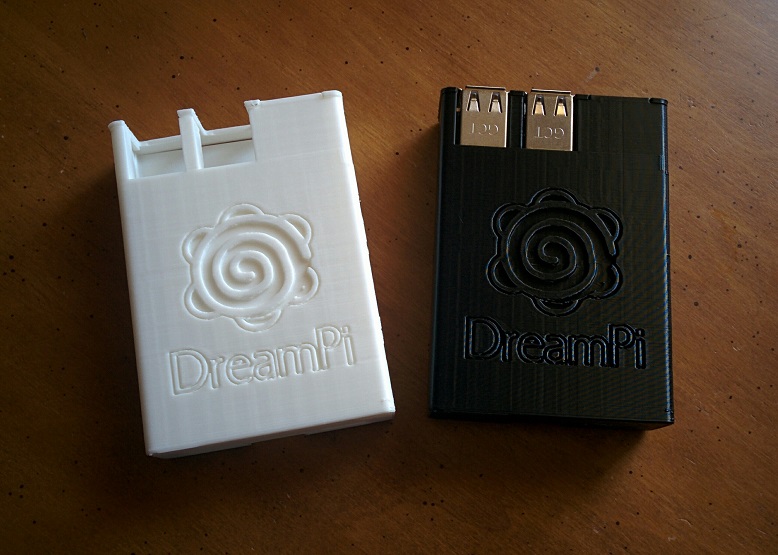 Do you like free stuff? Do you like things that you don't have to pay for? Do you like receiving things for no charge whatsoever? If you've answered yes to any of those redundant questions then you've come to the right place! Recently I acquired a fantastic piece of modern technology called a "3D Printer" and utilizing this machine I've made a custom (read: modified an existing :-P) case for your Raspberry Pi B+/2/3. It's a nice slim case with the DreamPi logo embossed on the top and comes in either black or white (your choice if you happen to win it). If you'd like to be the owner of this beautiful looking designer case, simply leave a comment below (making sure you enter a valid email address in the "Email Id" box) and tell me what Dreamcast game you'd like to see back online the most. It's that simple! The winner will be chosen one week from today (Saturday, June 17th). Good luck!
Edit: Feel free to enter if you have an original Raspberry Pi (the one with only two USB ports). I'm working on designing a case for that as well.
Update:
The winner has been chosen! Congratulations to oboeplaya! You win a shiny new DreamPi case!
Don't fret if you didn't win. Stay tuned for more giveaways soon!