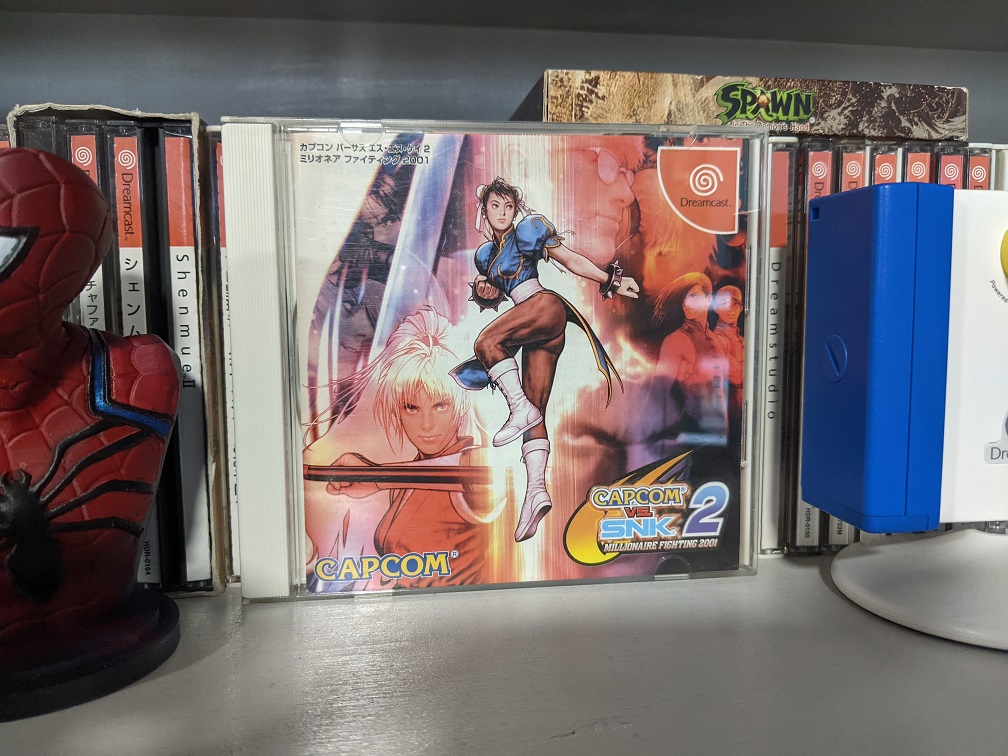 It's giveaway time folks! With the recent news of the Capcom KDDI servers being reverse-engineered, I thought it would be fitting to give away one of the many online Capcom games. The game for this month's giveaway is Capcom vs. SNK 2: Millionaire Fighting 2001! Having not played the game myself, I know very little about it, except for one thing, it was the only online Dreamcast game to have cross-play with PS2 players. Yup, you read that right, back in the day Dreamcast and PS2 players could battle it out over the internets! How cool is that?! So yeah, otherwise I assume the game is just your standard Capcom 2D fighter but with a selection of millionaires to fight with. Sounds good to me!
If you'd like to enter for a chance to win, simply leave a comment below and make sure you include a valid email address in the "Email" box. Just for fun, let me know which Capcom game you're most looking forward to playing online. The winner will be chosen one week from today (July 17th). Good luck!
Update: The winner has been chosen! Congratulations to Mitchell Nagy!