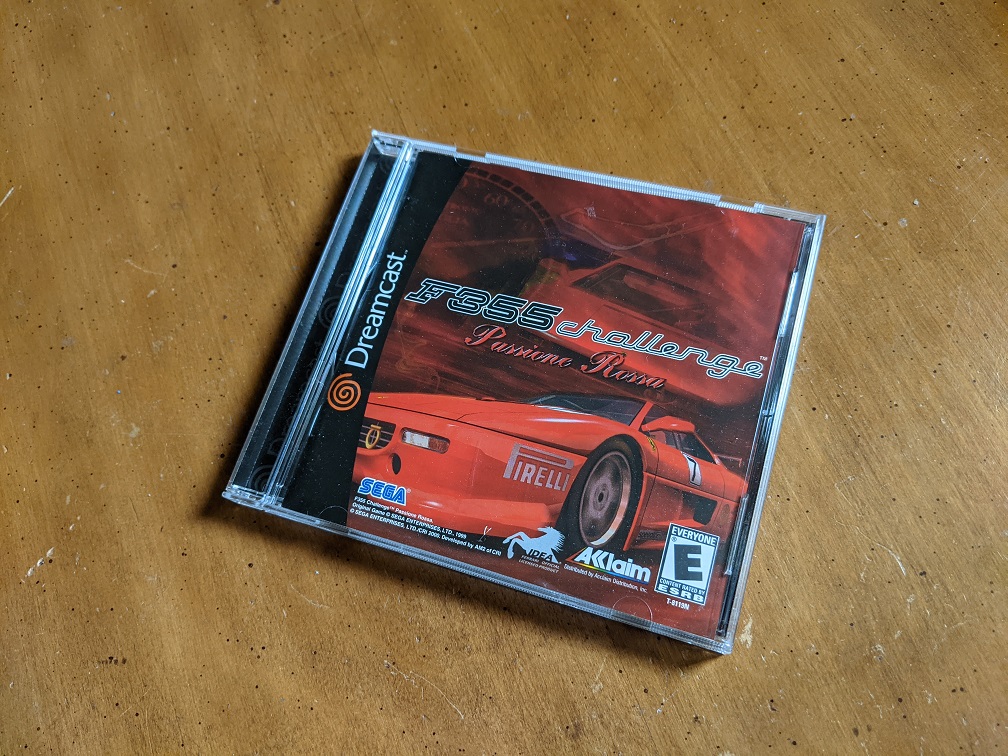 Have I got a fantastic giveaway for you right here! Up for grabs this month is a Ferrari F355! Oh wait, sorry, I mean Ferrari F355 Challenge, the game, not the car. Sorry to get your hopes up there. It's still pretty exciting though as it's considered a masterpiece of a game on our beloved Sega Dreamcast. It also featured an interesting online component which pitted up to 16 players racing against each other. Sadly it's not true online multiplayer as you would race alone and then the results would be shown to you afterwards, with a replay combining the ghosts of all the other cars on the track. It was an interesting way to implement the online play for sure.
If you'd like to enter for a chance to win, simply leave a comment below and make sure you include a valid email address in the "Email" box. Just for fun, let me know which other online game you wish supported 16 players. The winner will be chosen one week from today (July 17th). Good luck!
Update: The winner has been chosen! Congratulations to Tangt!