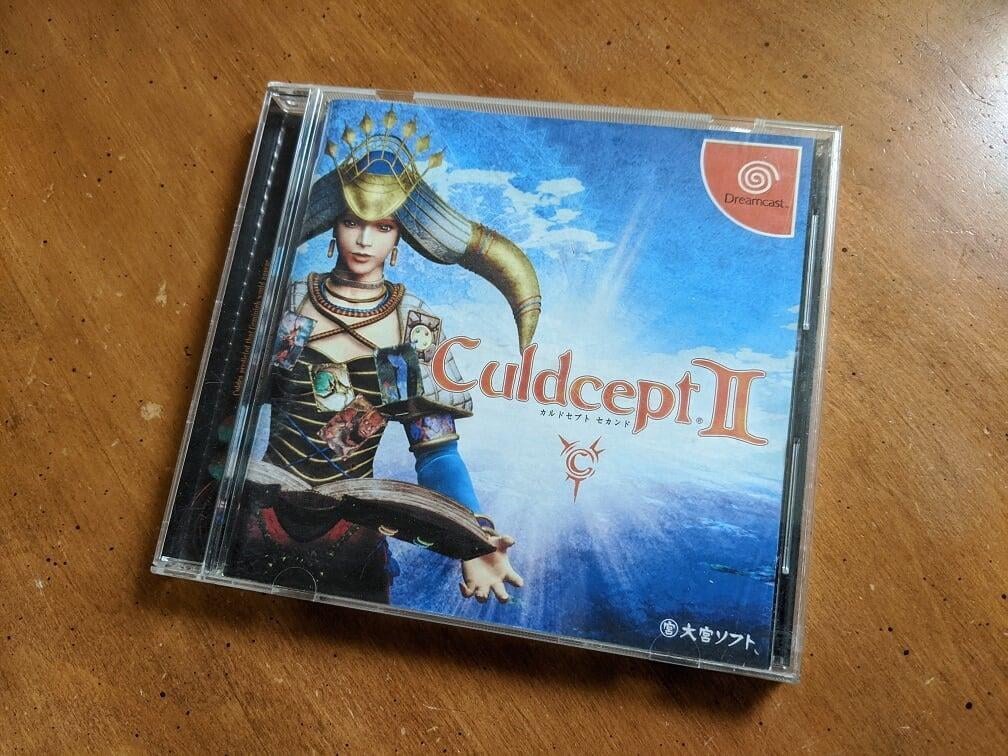 It's giveaway time folks and I have some Japanese-exclusive gaming goodness for you this time! This month's giveaway is for a copy of my personal favorite Japanese Dreamcast game, Culdcept II! If you're unfamiliar with the game, it's essentially a combination of Magic: The Gathering and Monopoly. I highly recommend watching my live stream of the game which explains it in detail but essentially you take control of spaces or "properties" on a game board with creatures and earn money ("mana") every time someone lands on your space and loses a battle to said creature. If they happen to defeat your creature however, they then take control of that space. The player who gets to the target amount of mana first wins. That's a very simplistic description of the game as there's a lot more to it but suffice it to say, it's fantastic! I couldn't recommend this game enough. Yes, the game is pretty heavy with Japanese text but I found it perfectly playable with the help of the Google Translate and a smartphone camera. Once I learned the menus, I was able to play through the entire campaign with no issues (even without the need to use Translate after a while). The game has a full single-player campaign as well as both local and online multiplayer. Sadly the online portion is currently non-functional but I have high hopes it'll work again one day.
If you'd like to enter for a chance to win, simply leave a comment below and make sure you include a valid email address in the "Email" box. Just for fun, let me know what your favorite card or board game is. The winner will be chosen one week from today (July 17th). Good luck!
Update: The winner has been chosen! Congratulations to Robert Brown!