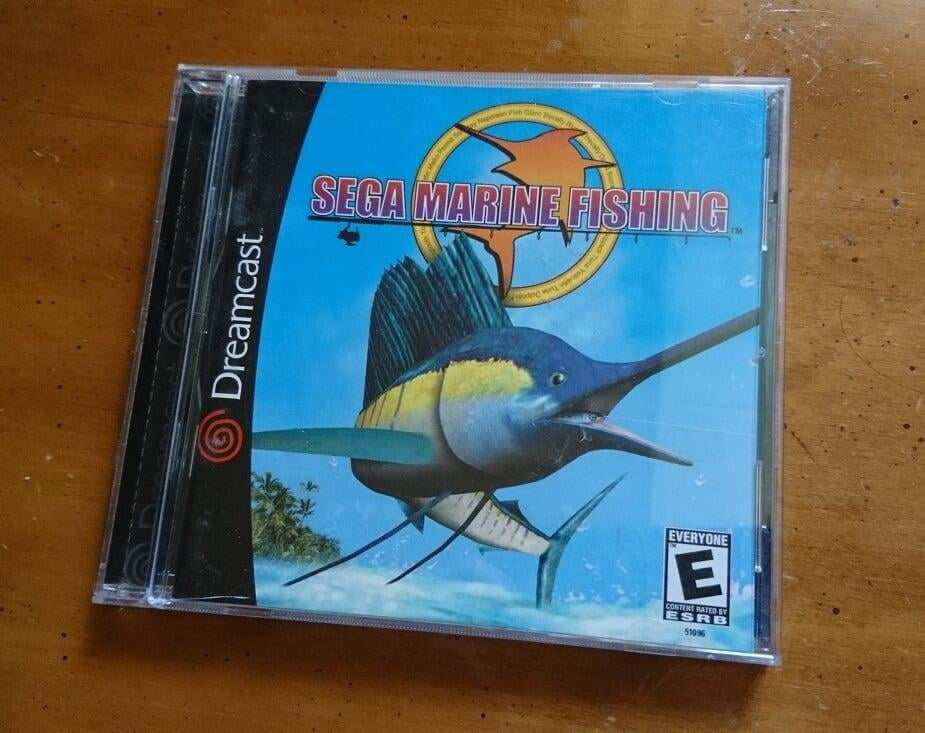 It's giveaway time yet again folks! This month you have a chance to win a copy of Sega Marine Fishing! Some of you may not be aware that Sega Marine Fishing had online features. While sadly it didn't have any 1v1 fishing battles, it did feature online competitions and "Fish Mail". The latter feature allowed you to send and receive email of sorts in the form of fish. Upon receiving Fish Mail, you would be tasked with catching said fish in order read the message that was sent; almost like a message in a bottle, except the bottle is alive, has fins, and looks nothing like a bottle. A very unique online feature for sure! I for one can't wait for the day when we're once again able to send digital fish messages to fellow Dreamcasters all around the world!  Hopefully one day Fish Mail and online competitions will once again be functional again. In the meantime, here's your chance to own a copy of Sega Marine Fishing so you can practice for those future competitions!
If you'd like to enter for a chance to win, simply leave a comment below and make sure you include a valid email address in the "Email" box. Just for fun, tell me what sports you play in video game form that you've never played in real life. The winner will be chosen one week from today (July 17th). Good luck!
Update: The winner has been chosen! Congratulations to Jonathon!