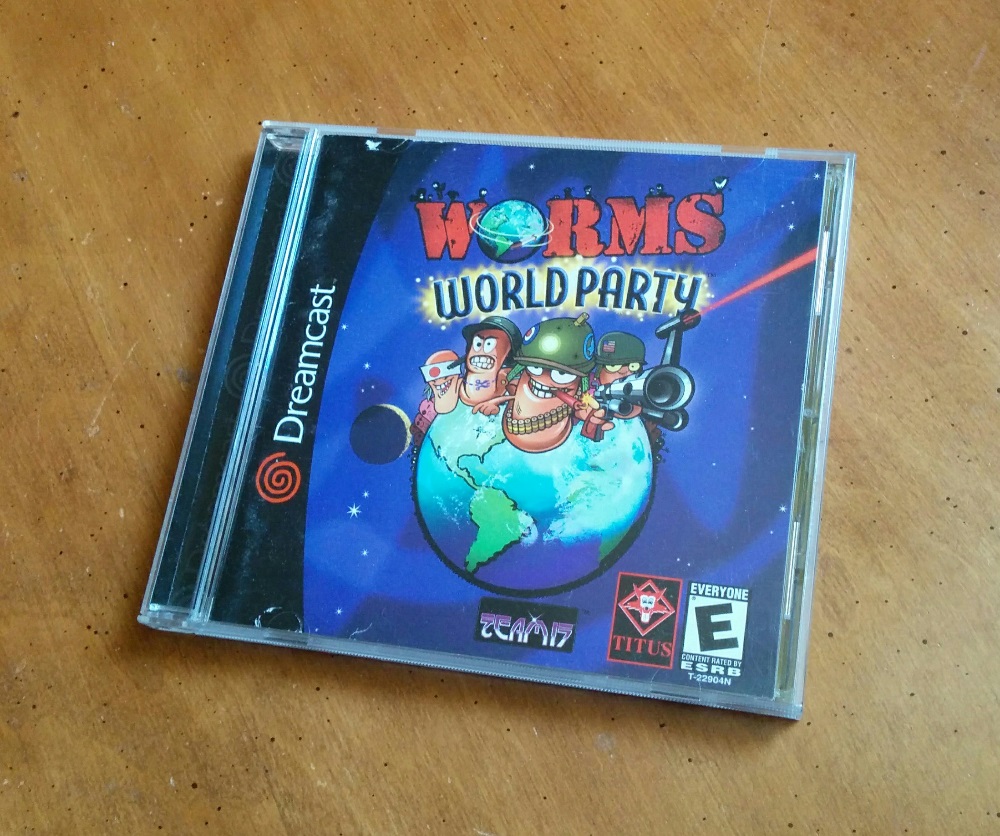 Oh boy do I have a fantastic giveaway prize this month! Up for grabs is my favorite online Dreamcast game, Worms World Party! What I love so much about WWP is that no two games are ever the same. Randomly generated maps, a plethora of game modes, and crazy physics make for a wholly unique experience every time and of course it's always a blast to play! Shuouma and I have played this one almost every Friday since the game was revived. Missing a Friday is like going through withdrawals. That's how awesome Worms World Party is!
If you'd like to enter for a chance to win, simply leave a comment below and make sure you include a valid email address in the "Email Id" box. Just for fun, let me know what your favorite action-packed Dreamcast game is. The winner will be chosen one week from today (July 17th). Good luck!
Update: The winner has been selected! Congratulations to Cartoonguy!