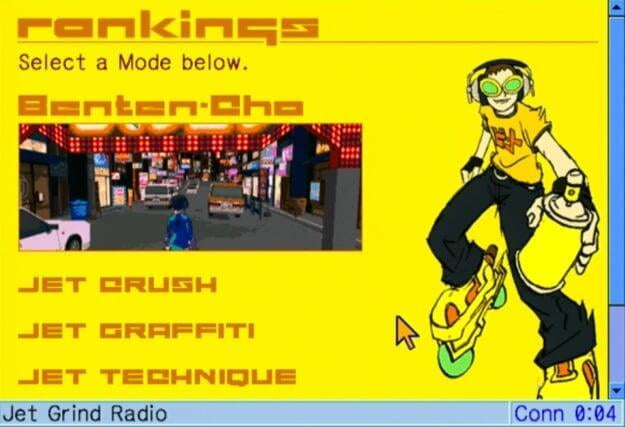 Calling all you rollerblading graffiti artists out there! It's time to test your skills in a Jet Grind / Set Radio competition! The rules are about as simple as they get: simply upload your best score in Story Mode > Shibuya Cho > Love Trap. As with the last competition, the top rankers will have a chance to win amazing prizes! Players in the first and second place positions will win their choice of one of the Steam codes listed below. Additionally, the grand prize winner will be immortalized for all eternity in the Hall of Champions.
1. Try for your best time in Jet Technique mode on the Benten-Cho map. 
2. Head to the in-game website by selecting the "Internet" option.
3. Once at the website home page, log in using a SegaNet account (you can make one here). 
4. Finally, upload your high score in the Rankings section.
All entries must be submitted by March May 31st, 2019. The winners will be contacted via the email address associated with your SegaNet account. The first place winner will have first pick of the prizes and the second place winner will have their choice of the leftovers. Good luck to all!
Edit: Due to a lack of entries (and the fact that I can't give myself the prize :-P), I've extended the competition entry deadline to May 31st.
Edit 2: This competition is plagued by bad luck it seems. lol The score uploading functionality of the website is currently broken so I'll instead be accepting entries as screenshots in this forum thread. I also extended the competition one last time. It now ends on the 30th of June.