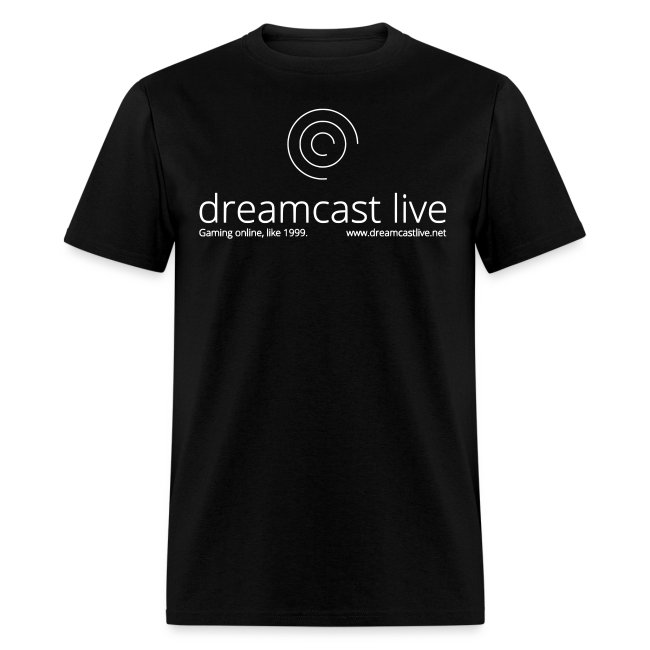 The futuristic year of 2023 has arrived and you'll be happy to know that Dreamcast Live giveaways still exist! Yes indeed, what a better way to kick off the new year than with more free stuff! This month you'll have the chance to change up your wardrobe with a free upper-body cover, otherwise known as a t-shirt! The winner will have their choice of any one of the shirts listed on the Spreadshirt shop, including but not limited to the official Dreamcast Live one pictured above.
If you'd like to enter for a chance to win, simply leave a comment below and make sure you include a valid email address in the "Email" box. Just for fun, let me know how what your current favorite gaming-related t-shirt is. The winner will be chosen one week from today (January 17th). Good luck!
Update: The winner has been chosen! Congratulations to Tkur85!