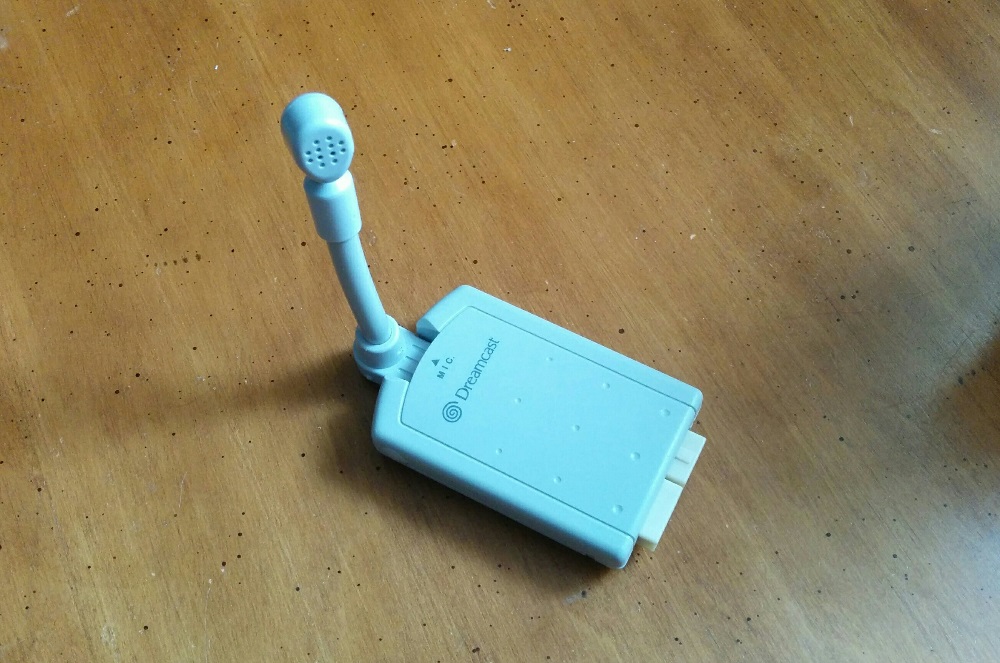 It's monthly giveaway time yet again and I've got some Dreamcast voice-chat-enabling accessory goodness for ya! That's right, I'm giving away another Dreamcast microphone! Last year I gave away a couple of these and I now have three more to give away! So if you miss out on this one, don't worry, you'll have two more chances in the coming months! Get excited for you may soon be smack-talking fellow Dreamcasters on the other side of the globe! Or you can just answer a series of personal questions asked to you by a talking fish with a human face. Whatever.
If you'd like to enter for a chance to win, simply leave a comment below and make sure you include a valid email address in the "Email" box. Just for fun, let me know what Dreamcast game you would love Santa to get you for Christmas. The winner will be chosen one week from today (December 17th). Good luck!
Update: The winner has been chosen! Congrats to Sean Robinson!