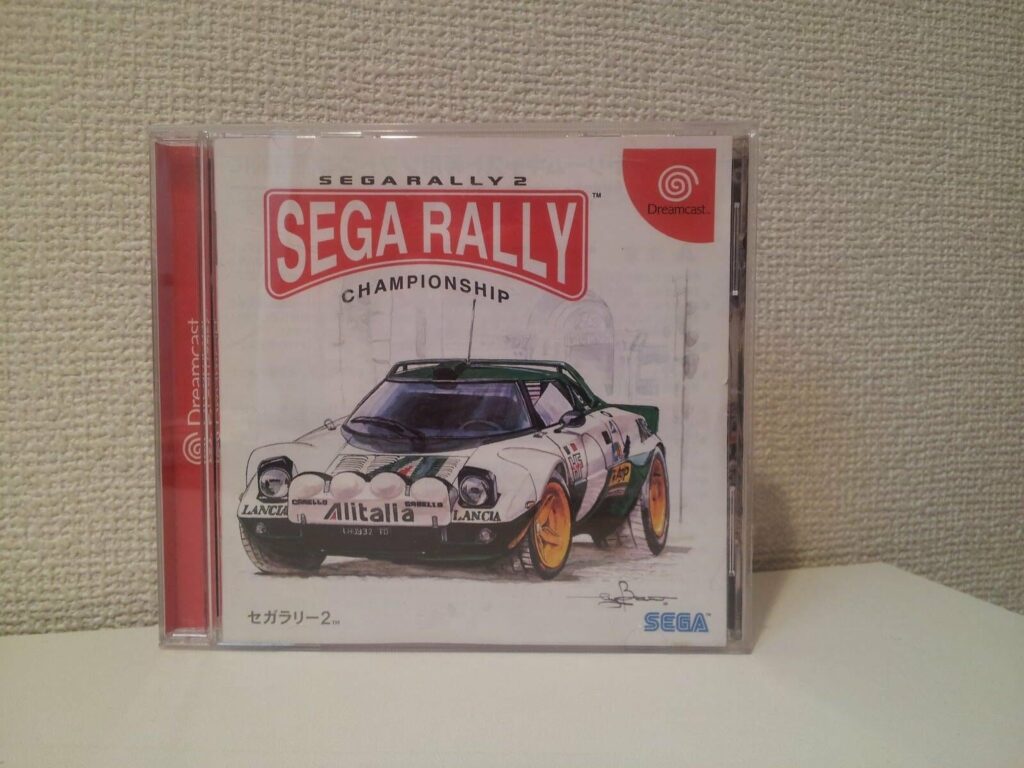 The final giveaway of the year is upon us! This month I'll be giving away a copy of Sega Rally 2… the Japanese version! What's so special about the Japanese version you ask? Well unlike the US and PAL versions, the Japanese variation included online multiplayer! Yes indeed, if you were lucky enough to own it back in the day you would have been able to compete with up to 3 other players in online races. Why this was exclusive to the Japanese version is anyone's guess but then again you could ask the same thing about quite a few games like Power Stone 2, Power Smash Tennis (aka Virtua Tennis), Marvel vs. Capcom 2, and Virtual-On: Oratorio Tangram, all of which had online multiplayer exclusively in Japan. Hopefully one day the online mode for Sega Rally 2 will be resurrected but for now you can be prepared by owning your very own copy!
If you'd like to enter for a chance to win, simply leave a comment below and make sure you include a valid email address in the "Email" box. Just for fun, let me know what US or PAL Dreamcast game you wish had online multiplayer. The winner will be chosen one week from today (December 17th). Good luck!
P.S. The above image is not the actual copy you will receive (it's still on its way from Japan at the moment) but thanks to DreamcastGAGA for the wonderful image that represents a reasonable facsimile of the copy you will receive. Check out his website for some more awesome Dreamcast content!
Update: The winner has been selected! Congratulations to AstraLee!