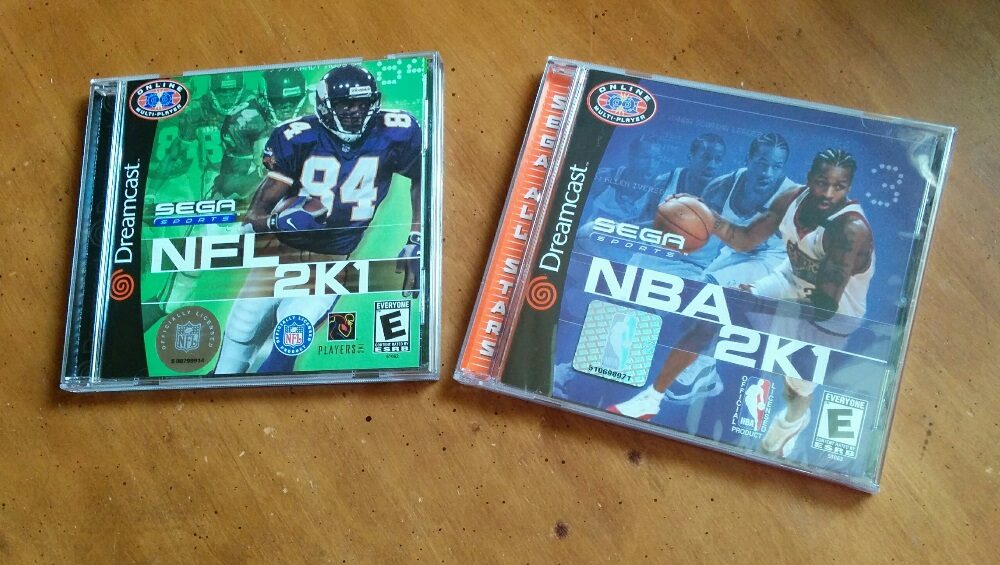 The latest giveaway post has arrived! In honor of the recent revival of all the Visual Concepts sports games, I figured it would be fitting to give away some of them this month. The more astute of you may have notice that I said "some" and "them", which if you're up on your grammar, are words that insinuate more than one. That's right, I'm giving away not one, but TWO games this month! Two shiny brand new games to boot! Up for grabs are brand new copies of both NFL 2K1 and NBA 2K1! Whether you're into basketball or football, you're covered here! On the other hand, if you're into neither of these sporting genres, you still have nothing to complain about because they're FREE! Get over it! 😛
If you'd like to enter for a chance to win, simply leave a comment below and make sure you include a valid email address in the "Email Id" box. Just for fun, let me know if you're more of an NBA fan or an NFL fan. The winner will be chosen one week from today (August 17th). Good luck!
Update: The winner has been chosen! Congratulations to Jobel!