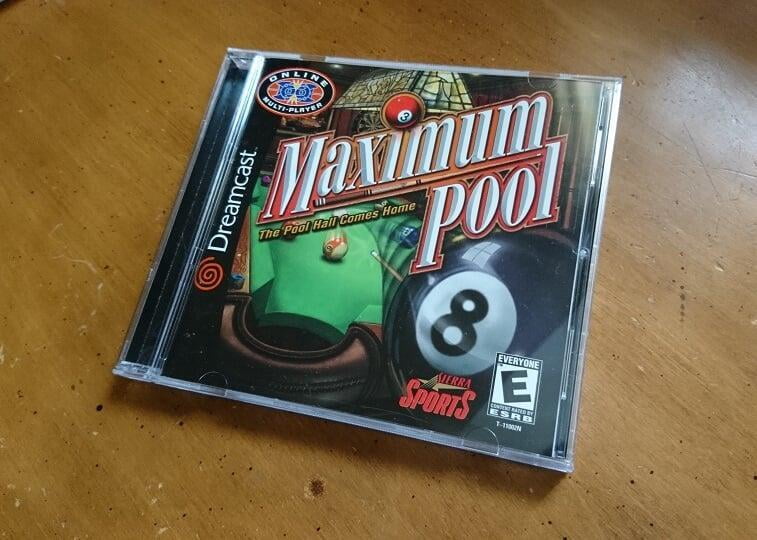 It's giveaway time yet again and this month the prize up for grabs is a copy of Maximum Pool! In my opinion this is a hidden gem among online Dreamcast games. One that many people may pass up on just on the fact that it's not an action-packed fragfest. Sure, it may not be the most exciting game of all time but it's certainly not lacking in the fun department. There are a plethora of game modes on offer here ranging from straight forward real-life game types to wacky and unrealistic ones. Maximum Pool is also a great game to just relax and hang out in. Chatting it up with fellow Dreamcast fanatics is always a good time. And hey, not all games need to have explosions in them…. actually Maximum Pool does have explosions so that's covered too!
If you'd like to enter for a chance to win, simply leave a comment below and make sure you include a valid email address in the "Email" box. Just for fun, let me know what the most unexpectedly fun game you've ever played is. The winner will be chosen one week from today (April 17th). Good luck!
Update: The winner has been chosen! Congratulations to Bradley Rosenberg!