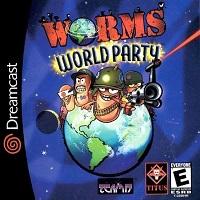 Developer: Team17
Publisher: Titus Software
Connection: Modem
Max Players: 4
Server revived: January 3rd, 2017
Hosted by:
Shuouma | 146.185.135.179
Features:
Multiplayer, Text Chat
Manual | Server Status | Leaderboard
Description
---
You are invited to the ultimate gaming experience. And if you can't make it, we'll bring the party to you! Those loveable worms are back again, annihilating each other with zany weapons on wacky landscapes. Worms World Party is the pinnacle of evolution for strategy gaming enthusiasts. With "Worms" already having a reputation for being a party animal, there is just no reason not to come.
Battle online, via the worm network against up to 2 players anywhere on the globe.
With 55 weapons, there are multiple strategies to destroy the competition.
Like a little variety during the evenings? No problem, as Worms World Party offers 40 single player missions, and dozens of custom landscapes.
If you're tired of the single scene, you can play against up to 3 other players, on one machine.
Screenshots
---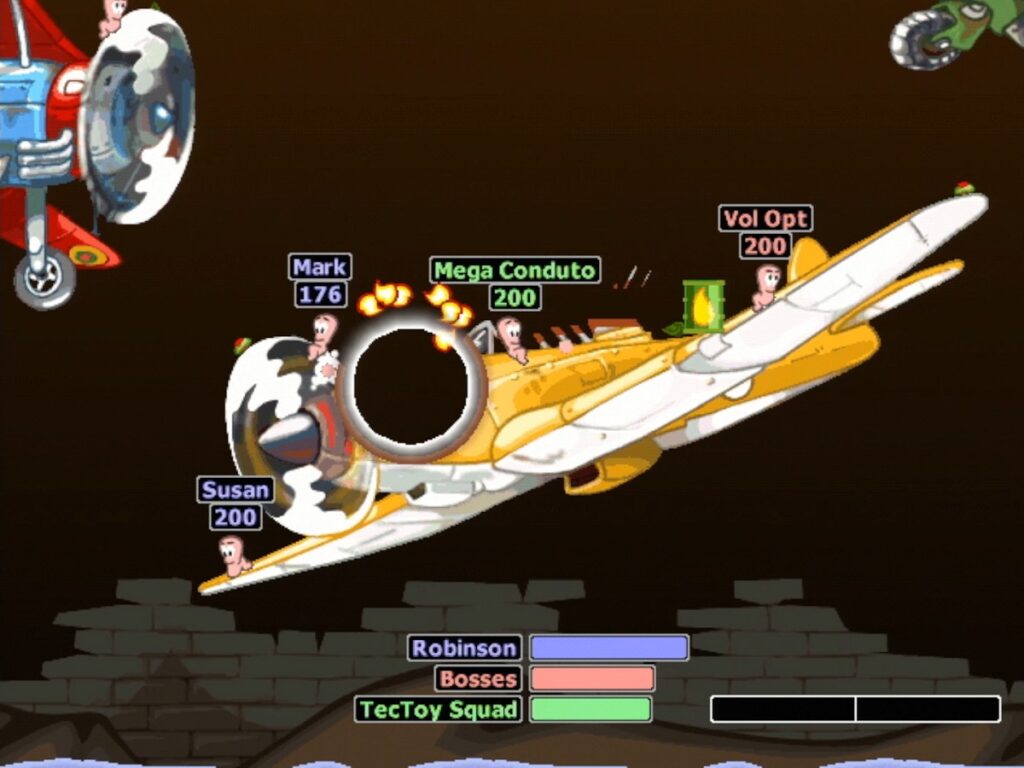 Gameplay
---
Reviews
---
4.8 out of 5 stars (based on 5 reviews)
---
Great to experience a classic online through the Dreamcast
There's not much to say here – it's Worms! It's as great fun as it ever has been, and functions perfectly when playing online. The only flaw I'd mention is that, since matches can sometimes go on for quite some time, you might find yourself stranded in the game lobby for a while if a specific number of people are playing together – longer than you might be in other online Dreamcast games. Once you're in though, it's only up from there.
One of the best games out there.
Worms World Party is amazing, it is by far one of my favorite worms games and favorite Dreamcast game (sorry PSO). Controls can feel odd at first but once you get the hang of it, it can be a blast. There are tons of crazy, wacky weapons to kill the opposing worms and plenty of content to keep u happy. There are 40 single player missions and lots of training missions as well as time attack, quick match and death match. Plenty of landscapes too, around 25 I think and pre made maps. There is up to 4 player local multiplayer where people can share or use their own controller.
There are plenty of amazing gamemodes but you cannot create gamemodes or stages, you can save random stages but not create. Also there isn't that much customization for your worms in this game. You can change grave, name and special weapon…that's it but choosing the most funny names you can think of and playing with other people with them will always be hilarious.
Now…the online. When it works it can be a blast and one of the most fun games you can play, up to 4 people and you can choose a team you created but when it doesn't work (HOMER) it really doesn't work and unfortunately it is very common. It can be extremely buggy and glitchy and everyone disconnects or it never loads and you have to reset the game and dial back in again or someone didn't have DMZ or port forwarding done or everything all at once. But when it works it's a treat. I would definitely recommend.
2D Worms at its best
This game represents the 2D Worms series at its best. It is the first Worms game I played on the system, and in general. So probably a bit biased, but who cares? Although not providing a huge delta from Armageddon, it feels instantly fun from the intro screen, and can entertain you and your friends for hours. Also it is the only game I've actually hooked up four controllers for, even though sharing just one works fine. It is just for those few important seconds at the start of the round that nobody wants to sacrifice! I've never experienced online play with it yet. It is the perfect excuse to get a Dreamcast online for the first time on its life!
Ridiculous and fun
I remember playing this game years ago and thought what the hell your playing as worms and the goal is to blow each other up but as soon as I played I was hooked; to this day it hasn't aged a bit, offline, online its a blast literally.
Ain't No Party Like a Worms World Party!
My favorite online Dreamcast game bar-none! You simply can't get much better than this. Randomly-generated destructible environments, an insane arsenal of weapons, and no shortage of laugh-out-loud moments. I've been playing this game every week since it was brought back online three years ago and I have yet to tire of it. Party on, dudes!