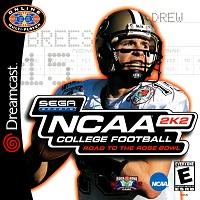 Developer: Visual Concepts
Publisher: Sega
Released: August 29th, 2001
Connection: Modem
Max Players: 8
Official Server Shutdown: June 19th, 2003
Server Revived: July 22nd, 2018
Hosted by:
Shuouma | 146.185.135.179
Features:
Multiplayer, Text Chat, Leaderboards
Description
---
GET WITH THE PROGRAM. Big hits. Big plays. Big games. Experience all the emotion and excitement of NCAA football as you lead your team to a Rose Bowl victory and the National Championship.
SIX GAME MODES including Single Season, Single Game, Scrimmage, Tournament, Network, and Legacy.
SINGLE SEASON – Play a full NCAA season complete with cumulative stats and polls. Compete for bowl berths, earn the Heisman trophy, and head to the Rose Bowl for a shot at the National Championship.
LEGACY MODE – Lead your team on and off the field. Recruit players, evaluate red-shirts and transfers.
NETWORK – Take to the global gridiron and play with up to eight football fanatics.
IN-DEPTH PLAYBOOKS – Use team-specific playbooks that mirror each team's style or create your own custom plays and playbooks.
Screenshots
---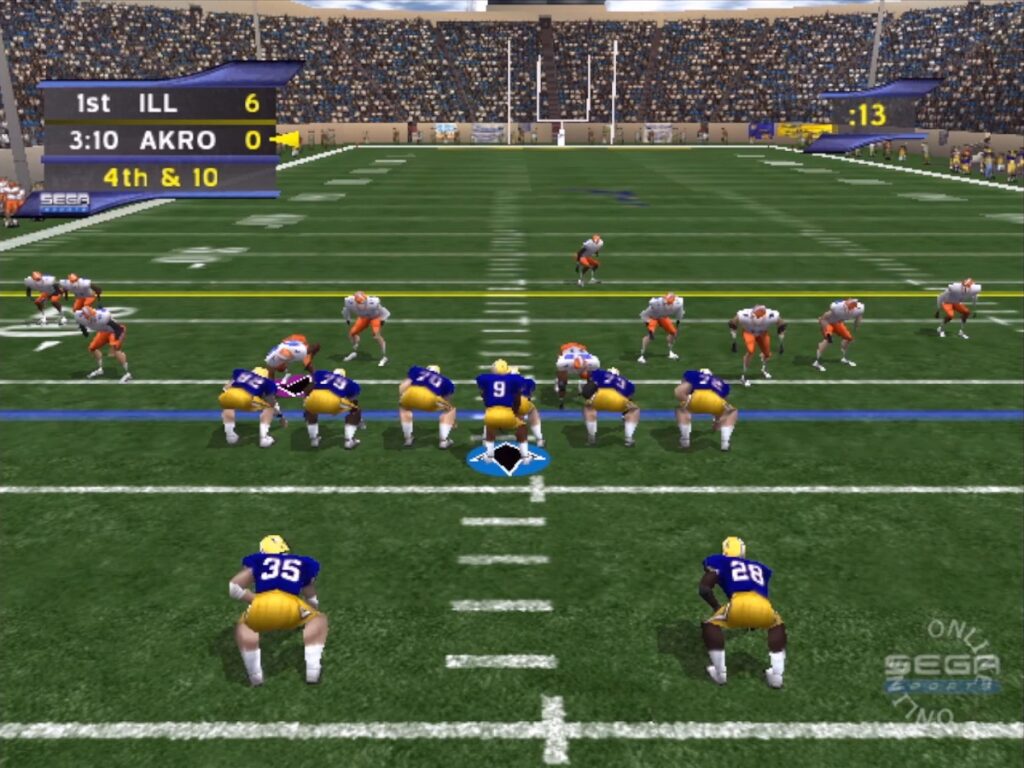 Gameplay
---
Reviews
---
5.0 out of 5 stars (based on 2 reviews)
---
Aged like Fine Wine
There's just something about 2K football games. 2K5 on PS2/Xbox is perhaps the greatest football game of all time, but it can thank the Dreamcast games for all the little things that make it so great. All of the 2K Dreamcast football titles still hold up very well. Never got a chance to place these online back in the day, so to be able to do so now is honestly pretty crazy. Playing defense in this one is a little strange because you don't get numbers on formations, just the name, so unless you know what the personnel is, it can be tough to play D. Other than that, this one is most excellent.
This Game Needs More Love!
NCAA College Football 2k2 is a terrific online experience. VC did a great job implementing online chat during gameplay. The gameplay itself is typical arcade style football. It's fun and one of the reasons I think this game is so great is due to sheer amount of teams you can choose from. What's really cool is that other than NCAA 14 on xbox 360 and PS3, NCAA 2k2 is the ONLY other college football video game that is still playable online thanks to the amazing efforts of Shuouma. Several players including myself have had some amazing battles over the last year or so since this came back online. You have to be careful about who you want to play with…not every team has a lightning fast RB or a mobile QB so its good to do your research and learn which type of offense fits your style.