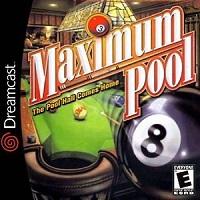 Developer: Dynamix
Publisher: Sierra Entertainment
Released: December 4th, 2000
Connection: Modem
Max Players: 4
Official Server Shutdown: August 2007
Server Revived: N/A
Hosted by:
Dreamcast-Talk | 100.10.54.70
Shuouma | 146.185.135.179 (Master)
Features:
Multiplayer, Text Chat
Manual | Server Status | Leaderboard
Description
---
Rack 'em up with seven classic pool games featuring super-accurate physics, video-captured opponents, and online play. Earn access to five crazy bonus games by beating a tough opponent or joining an online game!
7 classic pool games including 8-ball, Carom, Snooker and Cutthroat. Play with friends at home or in the internet Gathering Room. Move the real-time camera to feature any view you choose!
Screenshots
---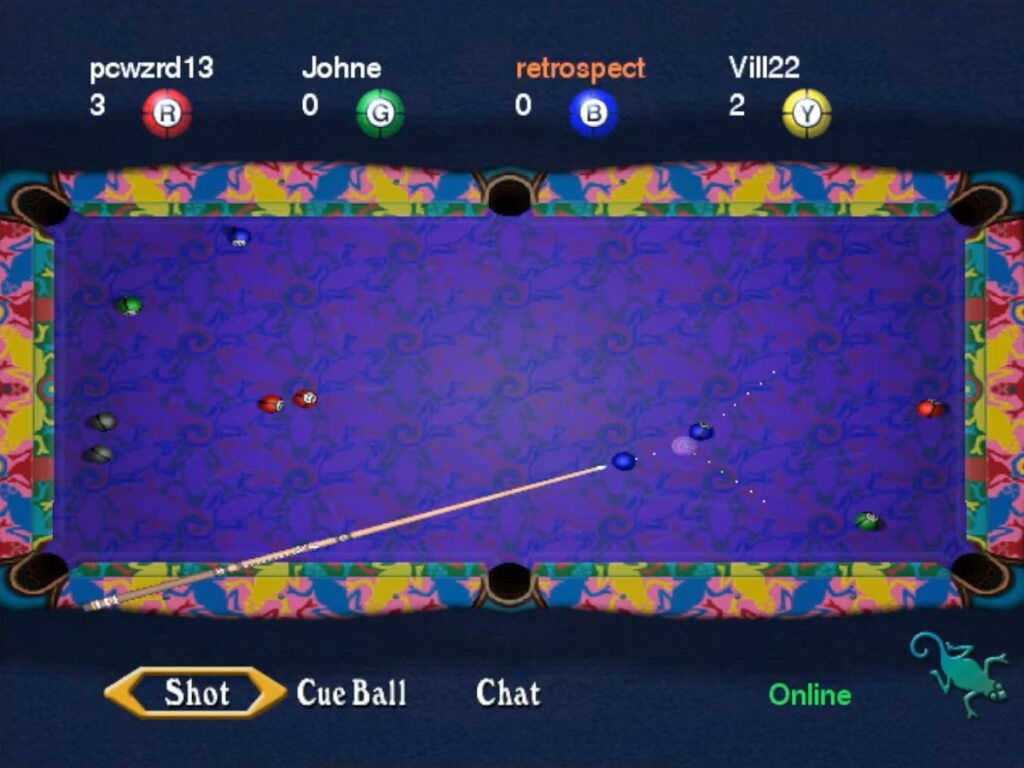 Gameplay
---
Reviews
---
4.3 out of 5 stars (based on 3 reviews)
---
An excellent game to chill to
As others have said, Maximum Pool is something of a hidden gem in the Dreamcast's online lineup. While a single-player pool video game isn't likely to appeal to many, playing pool via Maximum Pool's online multiplayer makes for a fun and relaxing social experience, ideal for winding down after a long day. The slow pace of the game and the in-game chat creates a casual atmosphere that really gives this game staying power as an opportunity to interact with the Dreamcast's online community.
Fun
I thought it was going to be an average game of pool, but those crazy games you can select make up for it and also playing online and also has the chat function. A definite game to add to your dreamcast collection and remember "its thinking"
Maximum Pool Comes Alive Online
Maximum Pool wouldn't normally be an offline game that I'd play much. It's fairly bare bones in terms of presentation and gameplay. The first time I tried this online, however, I was blown away. It's the perfect chill online multiplayer game. Waiting for people to take their shots is fun to watch while you chat with everyone. It's a really fun social online game, just as you'd expect with pool being casually played in real life. When you don't need that constant action of something like Quake III Arena, Maximum Pool really delivers a calm, chill online experience that I had never been exposed to until I started playing it.