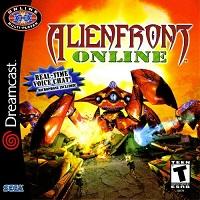 Developer: WOW Entertainment
Publisher: Sega
Connection: Modem
Max Players: 8
Server revived: Nov 6th, 2016
Hosted by:
Shuouma | 146.185.135.179
Features:
Multiplayer, Voice Chat, Leaderboards
Description
---
The Triclops have invaded the Earth with a simple plan: the eradication of all human life! Become a tank commander and obliterate the alien invaders, or join the elite Triclops Guard and crush any human scum that stand in the way. Regardless of which side you choose, you'll possess enough weaponry to completely destroy your enemies. One team will decide the fate of the globe!
Real-time voice chat – coordinate your teammates and taunt your enemies.
Up to 4 vs. 4 network play! Chat with other gamers and form online teams.
Single player mode with training exercises, 60 unique missions, and branching story paths!
Take control of hard-hitting Army tanks or futuristic Alien technology.
Devastating power-ups include Hellfire Missiles, Nuclear Strikes, Meteor Showers, and more!
Screenshots
---
Gameplay
---
Reviews
---
4.3 out of 5 stars (based on 3 reviews)
---
Great Fun
This is one of the best online experiences for Dreamcast gaming. It features an offline campaign, but the real reason to play it is for the arcade-style online matches: there's nothing quite like getting seven other people into tanks and blasting each other with a huge assortment of insane weapons! It also features compatibility with the Dreamcast microphone and voice chat can be used to communicate with other players. Hearing people speak through my CRT speakers for the first time was quite surreal!
super fun online
Love this game playing online. Also it feels like an arcade playing this great of a game I give it 4.5 sega dreamcast logo
Possibly the best
I didn't think this game looked fun before I played it, but when I played in a game night for it in a full room it was so much fun. Along with PSO, it might just be my favorite online DC game brought back so far.