4×4 Evolution Custom Tracks
Here you'll find a directory of custom 4×4 Evolution tracks available for download. You can download any of these tracks from within the game by navigating to the "File" tab (press X to cycle through the tabs at the top of the game page) and selecting "Download track from specific web address". When asked for the address, type in dc.dreamcastlive.net/4x4evo/ followed by the name of the track file. For example, if you want to download the airforce.lte track, type in dc.dreamcastlive.net/4x4evo/airforce.lte.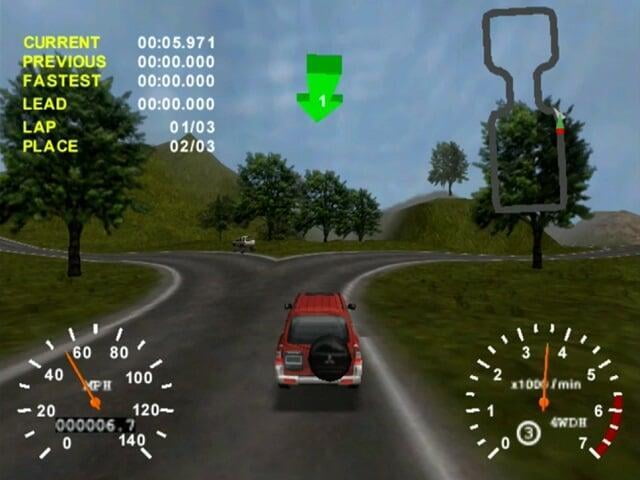 007, GameSpy
File Name: 007spy.lte
Description:
Medium length track with a bridge jump that only 007 himself could make.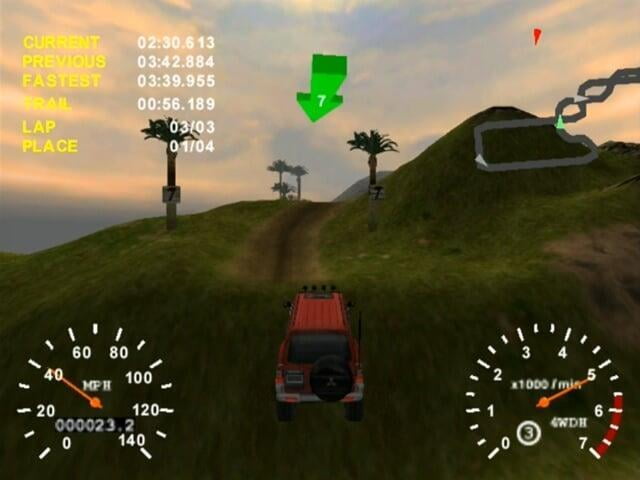 Ahoy There!
File Name: ahoythere.lte
Description:
Long track with a tropical theme and lots of rough terrain.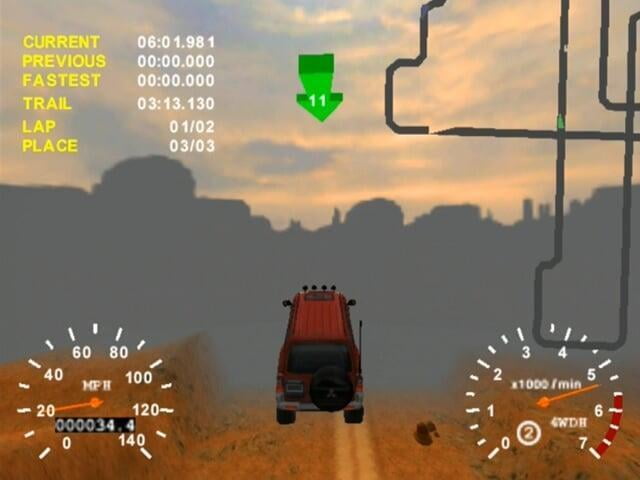 Amazing
File Name: amazing.lte
Description:
Very long track with some huge jumps. This is the track you want to play if you're looking to get sick airtime!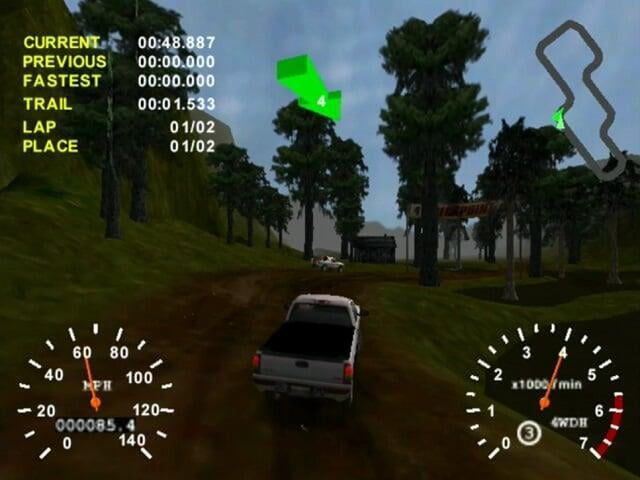 Brush Creek
File Name: brushcreek.lte
Description:
Medium length track with a bayou swamp aesthetic.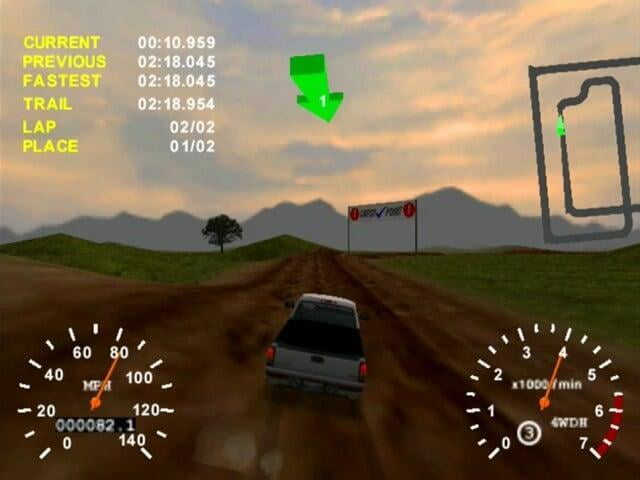 Goblin
File Name: goblin.lte
Description:
Long Supercross-style track with lots of jumps and shortcuts.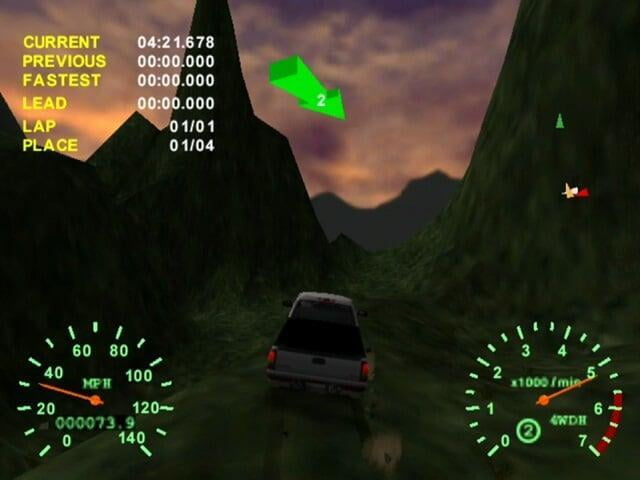 Max's Air Cabin
File Name: offroadchall.lte
Description:
Mountainous off-road track only for experienced drivers! Studded tires recommended!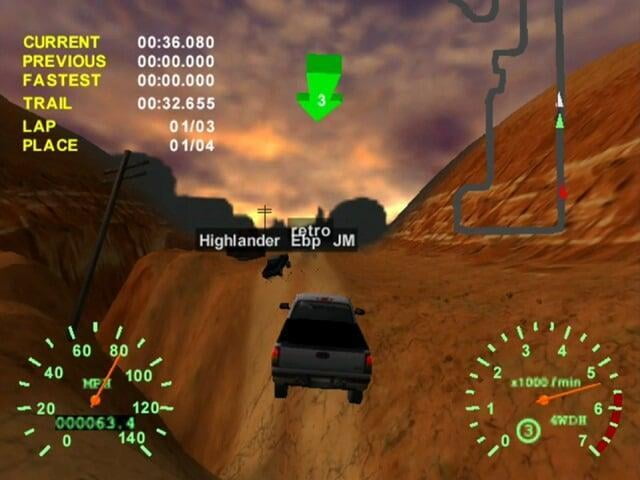 204 Faultline
File Name: 204faultline.lte
Description:
Long desert track with some hilly terrain and big jumps.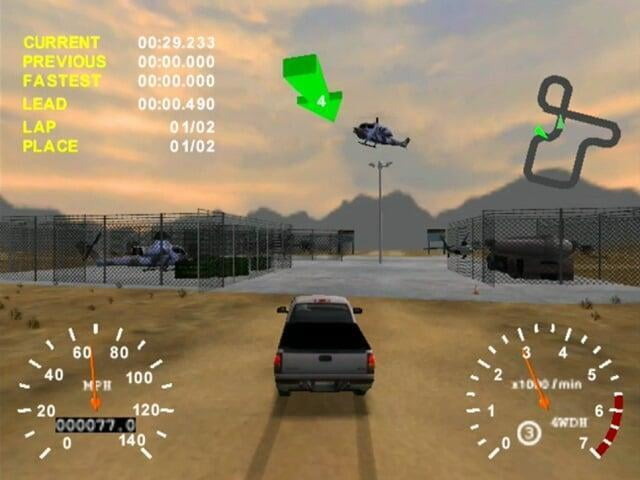 Air Force
File Name: airforce.lte
Description:
Short track with an air force base theme.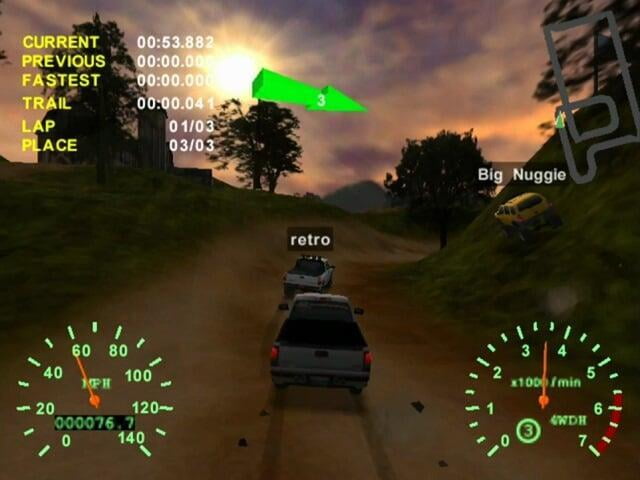 Back Roads
File Name: backroads.lte
Description:
Medium length track with some hilly roads.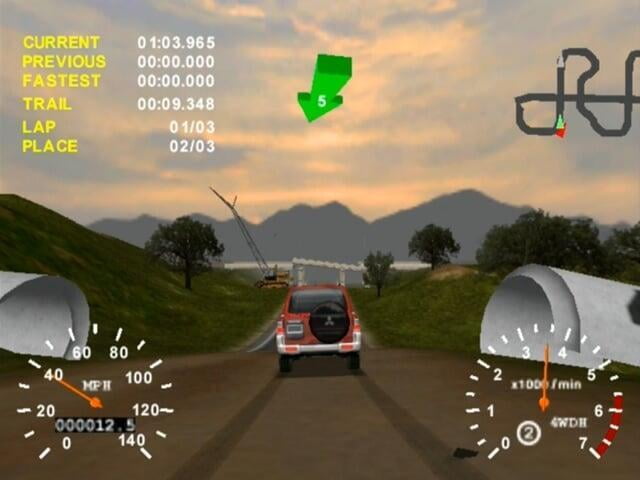 Construction Zone After Dark
File Name: afterdark.lte
Description:
Basic medium length track with a construction theme. Nothing too flashy.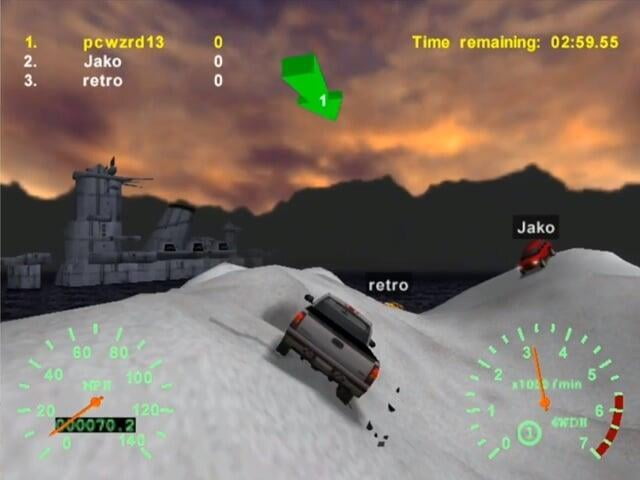 IcEbUrGe BaTTLe
File Name: getoffmyiceberg.lte
Description:
King of the Hill map where you must stay on top of the iceberg for longer than the other players.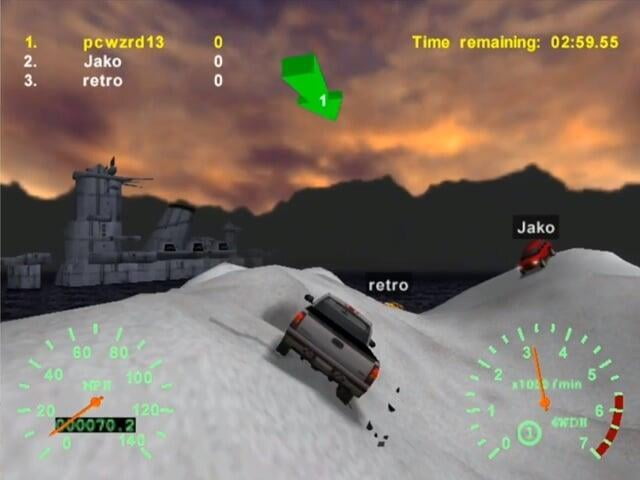 Old Castle
File Name: oldcastle.lte
Description:
Very short track with bumpy terrain and a bridge.